A guest post by Stephan McLeroy.
Acid bubbled in my gut as I stared down at Jamie from the front door of my double-wide.
"Pat, come on, just let me in, just for a second."
I took hold of the screen door's aluminum frame and gripped it for support. The urge to look away so I could think through things for a moment itched at my eyes. But I didn't. Jamie'd seen through my bullshit yesterday. Now I had to at least seem resolute as I made my choice: would I let us be together, or would I keep running the safe play.
"Damnit, Jamie, why can't you just cut your losses and get the hell outta town." I said, my voice stumbling over every syllable.
Jamie moved up onto the first step below the screen door. The rubber of Converse high-tops scraped against the sandpaper laminate, shaving away the edges of composure. Bright eyes, the color of pool table felt, stared at me with an understanding that called my bluff.
"Pat, come on, this isn't cards here, I'm tryin' to show you that you can have something better, something real, and I'm willing to work through all that baggage you got, but you haveta stop pushin' me away."
Without warning, I felt my sinuses tighten up, and fluid fill my eyes. I started to close the screen door, but Jamie had mounted the second step. Long, rough fingers slid over my hand and I felt my tight grip on the aluminum melt to butter. I tried to inhale, ready to make some excuse neither of us wanted to hear, but the air caught in my mouth as Jamie pressed against me. A river flowed through me, washing away the fear, the doubt, crashing through the calloused sphere I'd worked around myself. I'd loved and lost, loved and been hurt, but all of a sudden, with Jamie's soft lips pressed against mine, it all didn't matter anymore.
*
Whew! I hope that was as fun for you to read as it was for me to write. Love is fantastic isn't it? For me, I've always been keenly interested in the subject. It's incredibly challenging to try and define love for others, but the task is extremely important when writing love relationships between characters. When it comes to love, however, there is one thing you can always count on: Everyone's version is unique.
Let's go back to the little scene I wrote above. You might have noticed I kept the two characters gender neutral. For fun, I let three friends read the scene and then asked them two things. First, I asked them what gender the two characters were. As you might have guessed, the genders of the characters changed with the gender of the friend being asked. Then I asked them to describe Pat's relationship with love prior to the events of the scene. All three agreed that Pat, whether they were male or female, had been hurt and, as a result, had developed a fear-based relationship with love.
Now, don't get me wrong, gender is a major source for experiences we utilize while building our individual definition of love. We use experiences to decide what we associate with love. For some that love feeling could come from a sense of security, for others, it's centered on unconditional trust. Then you have other people who associate love with something specific like height or weight or how obsessed the person is with the band Gwar. A definition of love for any given person can be associated with almost anything. This can create great differences between two love definitions, but it can also allow for some similarities as well. We empathize with friends and connect with stories of love gained and lost because the love definitions we encounter resemble ours. However, at some point, deep down, these definitions will all diverge from your own.
Okay, let's get back to your characters. As with real people, each of your characters will have been formed by their unique experiences; their current and former relationships create the patterns for how they love someone. With this in mind, you're going to have to define love for them. Then the problems arise: how do we define someone else's love without having lived through every single moment in their lives that could have affected their love definition? Ah, the glorious struggle of character development. I've found that dealing with this problem is often quite similar to dealing with other character development issues. For each writer it might be different, for me, however, it came back to that idea of people with similar life experiences. Who do I know that would be able to empathize with a character I have no shared experiences with?
To answer this question, I revisited some of my favorite fiction for characters I felt would have connected in the ways I was struggling to define. Not for a mirror but for a frame of reference. More importantly, I began talking to the people around me. At first, my intentions were to go about this wholesale; I intentionally went to people who either grew up in extremely different cultural environments or had very different love relationships from myself. I found that having these conversations expanded my view of what could mold love into definitions completely different than mine. Although I couldn't experience the feelings associated with those different kinds of love, I could at least begin to see how my characters could begin to form their own love definition.
Love is a tricky thing to nail down in the real world and in fiction. Your definition will be different than anyone else's, including your characters. If you choose to speak with other people about defining love, consider how the elements of their experiences could help to frame the ways in which your characters love. By reaching outside your own personal frame of reference, you can, in a way, 'experience' many definitions of love; perhaps foreign to you, but perfect for your character.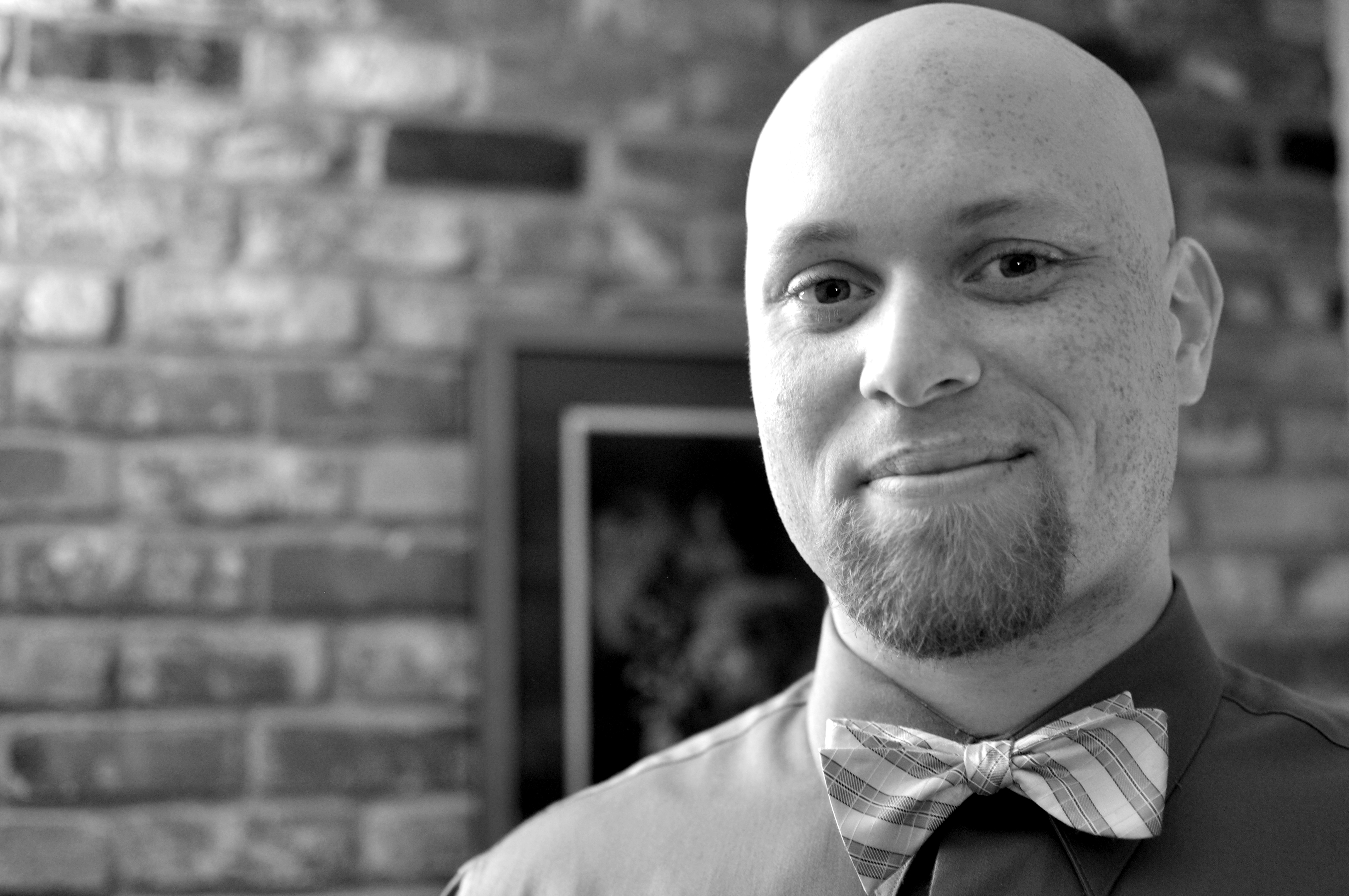 Stephan McLeroy
 is a historical urban fantasy writer based out of the San Francisco Bay area. He is currently working on a new novel, The Adventures of Lockwood and Blackfox. If you'd like to hear more of his thoughts on things like writing and Elder Fashion Cocktails, check out his blog:
http://stephanmcleroy.com/