A guest post by Lisa Mangum.
Lately, I've been watching a lot of Netflix or shows that I've recorded on my DVR, which means that I'm not watching a lot of commercials (hooray!), but I caught one the other day for a dating site with the tagline: "First Comes Like." As tags go, I thought it was pretty clever. Because before love comes along, there is like—in real life, and in fiction.
The idea of like was one of the sparks that I fanned into the story that became After Hello. I wanted to write a story that took place in one day and really focused on the 24-hours immediately after my two characters said "Hello." How did they become friends? Why? At what point could that friendship turn into something more? Could I keep them together for a whole day without it being boring or weird? Those were intriguing questions to me, and then I thought about how much I loved the movie Before Sunrise, and I jumped right in.
And it was strange and awkward at first. But that was okay, because most first meetings between people are strange and awkward. Plus, I was getting to know Sam and Sara at the same time they were getting to know each other.
I realized pretty quickly that in order to pull off the story I had in mind, I needed to keep an eye on two things: what they SAID, and what they DID. Dialogue and action, those where going to be my two best tools to build the plot.
And really, isn't that how most friendships start? We're focused on learning more about the other person so we ask a lot of questions. We offer a lot of information. We make jokes; we tell stories. We talk for hours.
So that's what I had Sam and Sara do. Spending the whole day together meant they were going to talk to each other—a lot. I worked on keeping the conversation natural but still interesting. Not only did they need to talk about PLOT stuff, but they needed to feel comfortable enough with each other so that they could talk about CHARACTER stuff.
I started their conversation with a blend of mystery and humor. Questions were asked, but answers were given in a roundabout way. Often Sam deflected. Sara sometimes made a joke, sometimes not. They had conversations with other people. I tried to parcel out the information in bits and pieces, not all at once. After all, even in real life, the best conversations feel organic, not an info-dump on page 1.
Real-life friendships also develop because of what the other person does. How do they behave in stressful situations? Are they nice to strangers? Do they lose their temper? I wanted to show Sam and Sara in a variety of situations so they could see each other in action.
When it comes to writing romance, remember one thing: first comes like. Your characters need to be likable so that we like them. That way when the characters fall in love, so will we.
Watch the After Hello book trailer:

About Lisa Mangum: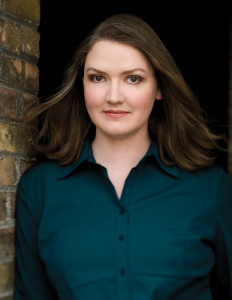 Lisa Mangum attended the University of Utah, graduating with honors with a degree in English. A lifetime lover of books, she has worked in the publishing industry since 1997, editing works by several New York Times bestselling authors as well as debut novelists. She is currently the Managing Editor of Shadow Mountain Publishing.
Besides books, Lisa loves movies, sunsets, spending time with her family, and trips to Disneyland. She lives in Utah with her husband, Tracy. She is the author of four award-winning YA novels (The Hourglass Door trilogy and After Hello), a short story ("Sold Out"), and novella ("&"). She also edited One Horn to Rule Them All: A Purple Unicorn Anthology. 
You can find her on Twitter @LisaMangum or Facebook.com/lisamangum.