A couple months ago, I had the pleasure of introducing my girlfriend to one of my favorite fandoms — the Firefly TV series. We shared a bottle of wine and watched the first few episodes together while at her place one night. When I was getting ready to leave, she asked to borrow the DVDs so she could finish the series. Being an avid Browncoat, I of course had no problem with this.
A few days later, she returned my DVDs and we had a lively chat about her favorite characters, plot lines, and moments. Towards the end of the conversation, she smiled at me and said, "Well, I really enjoyed that. I'm ready to borrow the next season if you have it on DVD as well."
Ooops… "Ummm," I said, "I can't do that."
"Why not? Do you have a digital copy we can watch together?"

"Well darling, there's no more."
Pause.
"What do you mean there's no more?"
I probably shouldn't have smiled, but I did. "Well you see, Fox canceled Firefly after a single season."
"What? That's stupid! Why would they do that?"
"Love, people have been asking that very question for years."
Like many other major fandoms, we Browncoats are passionate in our love. However, unlike most of the others, our series only had 14 episodes with which to win our undying affection for Serenity and her crew. How did Joss Whedon do it? Why were we addicted so fast? Part of becoming a writer is learning how to dissect the pieces of fiction you love to find out what gives them their power. I've rewatched the Firefly TV series half a dozen times over the years, hoping to unlock Whedon's secrets to addictive storytelling. I have a few theories, but here are the top seven reasons I think that Firefly was so powerful.
1. FIREFLY TRANSPORTS US TO A FANTASTIC PLACE AND TIME.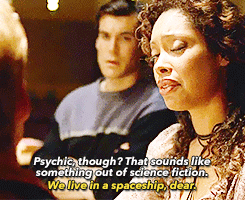 In Million Dollar Outlines, David Farland pointed out that many of the most successful movies of the last 50 years actively transported their audience to a different place or time. The 'Verse that Whedon created certainly checked that box. Whedon's world was dynamic, colorful, and exciting. The juxtaposition between the advanced societies of the Core and the space cowboy Rim was both charming and filled with conflict. And come on, who doesn't want to be a space pirate living on the Serenity?
2. FIREFLY WAS TUNED TO SATISFY OUR EMOTIONAL NEEDS.
Part of Joss' brilliance with the Firefly series was how well he was able to blend all sorts of emotional payoffs.
Excitement — I mean, space pirates, am I right?
Romance —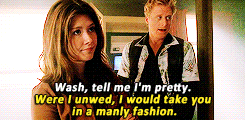 There were three very different romantic subplots. The first, between Mal and Inara, was a reluctant attraction story all too reminiscent of modern dating. The second, between Simon and Kaylee, was more of a young love. It resonates well with our own first romantic exploits. Finally, there was the established love between Wash and Zoe. It was unlikely, yet stable and strong. Something many of us wish to find for ourselves.
Humor —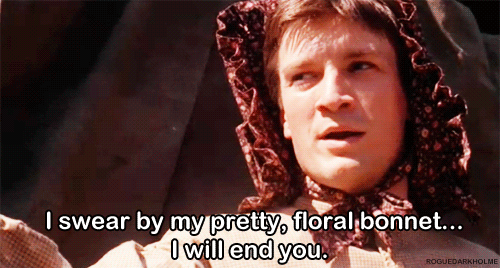 Sometimes it was simple one liners, references to flowered bonnets or the "special Hell." Other times it was a running gag, like when we had an entire episode about Jayne being a folk hero. Either way, there were plenty of laughs and inside jokes.
Mystery — River and Book's back stories provided plenty of intriguing questions that have fueled fan speculation even long after the series ended.
Wonder — I mean, space pirates, am I right?
In so doing, Whedon was able to cast a wide net, both attracting and satisfying a large and diverse audience.
3. THE CREW OF THE SERENITY FIGHTS LIKE FAMILY.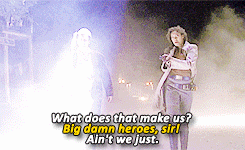 This aspect is twofold. On the onehand, there was plenty of conflict on the Serenity. Each member of the ensemble drove the others crazy at times. That special sort of insanity reserved for siblings. It kept things interesting and dynamic. It also resonates strongly with much of the audience.
On the other hand, they also fought as a family, repeatedly and selflessly putting themselves at risk for one another. Watch the episode where they assault Niska's station or the one where the crew goes back to rescue Simon and River from hill people. They were willing to die, and kill, to save their own. They loved one another, one of the truest human emotions and an undeniable anchor for audience empathy.
4. THEY AIMED TO MISS BEHAVE…
The crew of the Serenity were pirates, criminals and vagabonds. They stole from the rich, sold to the poor, and were gleeful in their exploits against the Alliance. In our world of well-ordered queues and 9 to 5 jobs, we enjoy stepping out of line with them every now and then.
5. …AND YET THEY HAD HEARTS OF GOLD.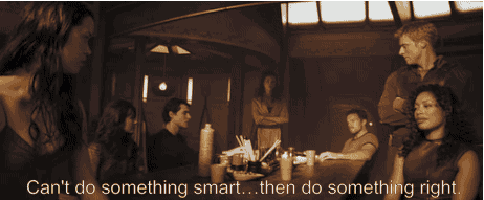 When it came down to the line and they had to choose between fleeing near certain death or fighting, they stood their ground and fought for what was right.
6. THE ODDS WERE ALWAYS STACKED AGAINST THEM.
Audiences love underdogs, and the crew of the Serenity always faced overwhelming odds. The government of the Alliance was demonstrably selfish and neglectful, if not outright evil at times. Life on the Rim was brutal and occasionally cruel. However, our band of miss fits struggled to survive none the less, often escaping those chasing them by the narrowest of margins.
7. JOSS LEFT ENOUGH ROOM FOR GROWTH.
Each of the characters was treated as a whole person and given room to grow as an individual. They each had their own pasts, natures, and futures. Though they couldn't all always share the spotlight, Joss allowed each their own time to shine. Throughout the series, we were able to watch them become better versions of themselves, carving out a home and a family in the uncaring 'Verse they were born into.