Sometimes, the best solution to a story or writing problem is to sit back, read a how-to book, think and then write. No one book has a solution for every problem and for that reason, I have several in my library. I find most books on writing more useful AFTER the story is written. Once you've read applied some of the techniques and lessons in these books to either an outline or a revision, your skill as a writer grows and subsequent first drafts become richer and better written.
My five go-to books are: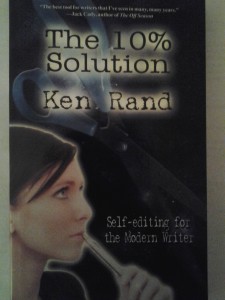 The 10% Solution: Self Editing for the Modern Writer by Ken Rand
Are you saying what you intended to and are you using the best word choices? Use the ACBs of editing – accuracy, clarity and brevity. Rand lists the syllables (such as -ly) and words which may signal a writing problem. This systematic approach is good for line edits because it allows you to see the words without getting involved in the story.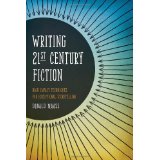 Writing 21st Century Fiction: High Impact Techniques for Exceptional Story Telling by Donald Maass
This book is great for both brainstorming and examining the first draft's effectiveness. The chapters provide a good foundation for all the questions Maass suggests writers should consider when writing about a character or scene or the plot. I must admit that it would be too much for me to apply all the questions to an entire novel, but addressing even one or two of them, I have found can enrich a scene or the story immensely.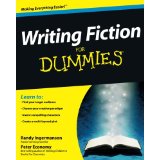 Writing Fiction for Dummies by Randy Ingermanson and Peter Economy
From fiction writing basics, to what makes a great story, to creating compelling setting and characters, story structure, theme and getting published, this book is a great how-to for beginners and a good reference for everyone.
The Fiction Writer: Get Published, Write Now! By Nina Munteanu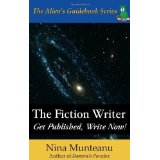 Take every workshop you've attended, develop cheat sheets for quick reference, and you've got The Fiction Writer. This book focus on the writing side of getting published with tips on everything from world building, to the hero's journey, plotting, writing query letters and synopses to the zen of passionate writing.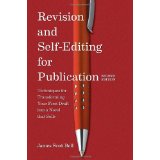 Revision and Self-Editing for Publication: Techniques for Transforming Your First Draft into a Novel that Sells by James Scott Bell
Written in two parts, Self-Editing, and Revision, this book is a compendium of the items that are non-negotiable in writing a novel.   It's written concisely and filled with great examples. The chapter "The Ultimate Revision Checklist" has great points to strengthen beginnings, middles and endings along with scenes, setting, theme and how to polish your manuscript.
Other books recommended by my critique group (thanks everyone!):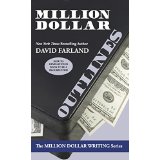 Writing Million Dollar Outlines by David Farland
This book is part of David Farland's Million Dollar Writing Series. Learn how to analyze an audience and outline a novel so that it can appeal to a wide readership and become a bestseller.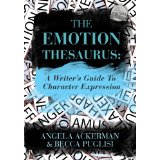 The Emotion Thesaurus by Angela Ackerman and Becca Puglisi
Designed to enrich your ability to express emotions on the page, this thesaurus tackles 75 common emotions by defining them, listing physical signals, internal sensations experienced, mental responses and cues for suppressed or long term encounters with the emotion.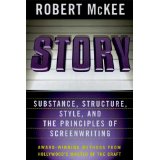 Story: Style, Structure, Substance, and the Principles of Screenwriting by Robert McKee
It may have been written for screen writers but the elements of story, the principles of story design and the elements of craft used to tell a good story are universal. It explains the principles that shape the art of storytelling and the realities, not the mysteries of writing.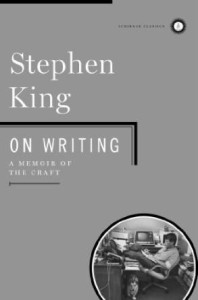 On Writing by Stephen King
Entertaining and empowering, Stephen King not only teaches about writing, but provides a practical view of the craft and a writer's life.
Telling Lies for Fun and Profit by Lawrence Block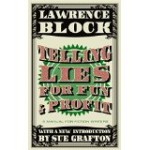 A fun approach to writing and the writing life chapters include: Washing Garbage (revision), Creative Procrastination, and Creative Plagiarism.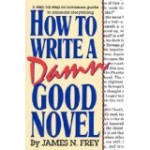 How to Write a Damn Good Novel: A Step-by-Step No Nonsense Guide to Dramatic Storytelling, Parts I and II by James N. Frey
Filled with down to earth basics, principles, and suggestions, this book helps writers recognize, analyze and correct problems in their work.
The Anatomy of a Story: 22 Steps to Becoming a Master Storyteller by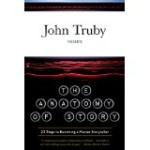 John Truby
A story consultant for the film industry, Truby challenges writers to dig deep within and explore their own values and world views. From making an audience care to making characters grow in meaningful ways writers will learn how to move an audience.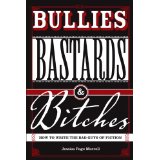 Bullies, Bastards and Bitches: How to Write the Bad Guys in Fiction by Jessica Page Monell
The title says it all! From moral codes and personality traits, every character needs a specific level of integrity, decency and honesty filled with complicated yet believable motivations.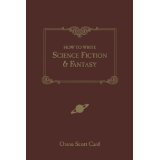 How to Write Science Fiction and Fantasy by Orson Scott Card
A long standing favorite, the MICE quotient – milieu, idea, character and event- will help you structure a successful story. And if it's science fiction or fantasy you're writing, you'll learn enough about the genre to ensure your stories are publishable.
This list is by no means comprehensive, so please share your favorites with us. Which books do you recommend?