A guest post by Nicholas Ruva.
When I was asked to write a guest post on quitting, I wasn't exactly sure how to react. I am a journeyman writer. I've completed several shorts, and two novels, but nothing has seen the light of day outside of writing groups and Editor's slush piles. As someone who has tried my hand at this craft for the past decade, after finally giving in and finishing a minor in Creative Writing at the University of Southern California, I should probably take a hint and throw in the towel. After a decade, if you're still toiling away, trying to form writer groups, and producing content that gets polite, but definite, rejection letters, well… Shouldn't I quit?
It's been a topic on my mind for the last year. After a hellish turn of personal events, a sick dog, stress at work, the dog sick again, bills piling up, and the internal thrumming of a voice that says, "Make this happen, or move on," yeah, I feel this topic through and through.
However, I don't think that's exactly the point of this series, and this topic, and let's be honest, the majority of you reading this are probably wearing similar pants, and have also been rut-writing for nearly a decade with little to show. It comes with the territory, and eventually you get to this point and you say, "This is who I am. There is no real quitting this."
So, Okay, fair enough. Let's not all collectively quit writing for the new year. Let's bury our nose into that old manuscript. Let's hammer out that short that's been sitting unwritten for a long time. Let's send that submission out to Clarkesworld, Glimmer Train, the Atlantic, the New Yorker. Let's put butt in seat and fingers on keys and finish that opus!
Well, maybe. I'm guilty of that too. The albatross. The chain wrapped so taut, and so heavy around the neck that it is hard to even make it to my desk. Maybe, just maybe, this is the year you put that old manuscript down. Maybe this is the year you say to yourself that the story in your head will never make it to the page, and you free yourself to do something new, something amazing. Maybe.
That's hard advice. I have a book, two in fact, that I've lugged around for the past decade. The first is complete, but it's terrible. It's woefully bad on a level that I wouldn't share even with my closest friends, though I was giddy to submit it to my writing class at USC. I was so sure they would recognize the brilliance that lay untapped. I was shocked when only one person in the class could even follow my magnificent work.
It was horrible. Going back to it now it's painful to read, but there's a glimmer there. The story idea is still strong, and sticks with me to this day. I know, given ten years of experience and a hell of a lot less ego, I could really do it justice. I want to do it justice, but sitting down to it is hard, so it sits.
The second work I should quit is more recent. I started a novel three years ago, and it was a fever-pitch writing session. I tore through fifty thousand words in a little under three days. I brought the rough story to workshops, and it gathered praise from students and instructors alike. It isn't a big idea story, and probably won't sell worth a damn, but it is a good story and it deserves to be finished. Still, the longer it sits, the harder it is to bring myself to conclusion.
I know how the story ends. I know exactly where I'm going from here, but sitting down to it is complete brain paralysis. All of that fever and excitement is gone, and it sinks into my creative conscious like a cork, bottling up any desire to move forward, and keeping me from tackling other larger works.
I've completed several short stories during the time I've been working on this novel, and come up with a few great ideas for other full length works. One idea in waiting I am almost certain will become a series of books, and that excites me completely, but when I go to sit-down and work on it, my WiP haunts me and taunts me from the depth of my creative consciousness.
In my head, I hear the advice Brandon Sanderson gave us at the Out of Excuses retreat in 2013. He warned of the same exact problem I suffer from today, that if you have this great work you've been trying to tell for a number of years, a story that you've carried with you afraid to finish due to not having the skill, or wanting to perfect over and over until it's paralysis. If you have such a story… Kill it. It's better to put that one in the ground then to allow it to weigh on your writing.
It's solid advice that I can't take. I feel invested. I feel so close to finishing, but I know it's the right advice. I know the power spontaneity can bring. Over the past year, I've released three full albums of new music, most of the tracks completely improvised and then reworked, not unlike how I approach my writing. The experience is exciting, and I am often shocked at the results. Even my current work in progress novel was a completely spontaneous writing session that turned into a blistering paced seed of a novel. Allowing myself to remove the shackles of my previous work would free me to be more creative.
I am a computer programmer by trade. An odd one that specializes in automation, and removing manual steps from mission critical processes to optimize and standardize work. That's a really long and drawn out way to say I am successful at my day job if I am able to remove myself from the process. To me, nothing is more satisfying than letting the gears move freely and getting out of the way of the collective machines so they can run at their best.
Although writing is, of course, wholly different in approach, the idea of clearing away obstacles and creating an environment where things run optimally is basically in my genes. I have no problem excessing legacy routines, rewriting bad code, or completely throwing away an entire way of thinking in order to ask, "What am I really trying to solve here?"
If I was to take that same approach to my writing, I'd have pulled the plug on this novel years ago, but it's a part of me, more so than the code I write, or the job I do every day. The characters speak to me, and through me, and demand to have their story told. These darlings are damn hard to kill.
My monitor is rimmed with sticky notes for daily tasks, a product of the Agile development method. I use various colors for various tasks, but pink is set for personal goals. In all capital letters, stuck to the left side of my monitor, directly at eye level, a pink sticky note reads, "WORK ON THE NOVEL." It is joined with other pink items with less urgent capitalization, but it's there to be a constant reminder, a constant goading. It's tough to quit on something so personal, especially when you know where it goes from here, and how freaking awesome that payoff of an ending will be. So, the novel sits, and I try and convince myself that this is the year things move forward with the work.
When I was approached to write about quitting, I didn't know it would trigger such a response from my collective writer subconscious. I thought, maybe I will talk about buckling down and getting through it, but I'd be a phony if I did. I know how hard this can be, and maybe you are in a similar situation. If you are, I can't offer you any advice other than you should probably quit on the work. I know I should have quit on this story last year, or even the year before, but I didn't, and I likely won't this year either.
Maybe, eventually, the guilt of it will spill over into another three-day-binge-session that sees me through to the story's conclusion. Maybe it will be wholly mediocre, but cathartic in all the right ways to finally free myself. If this hasn't happened to you. If you are the type that finishes everything they start, I envy you. I've met folks like you before, and their productivity was nothing short of awe-inspiring. I hope that's you. Me, I'll offer myself the advice I know I won't take: Sometimes it's alright to move on. You can quit and still be successful. Sometimes quitting is exactly what you need.
I wish I could take that advice, but, then again maybe this is the year I finally finish that novel.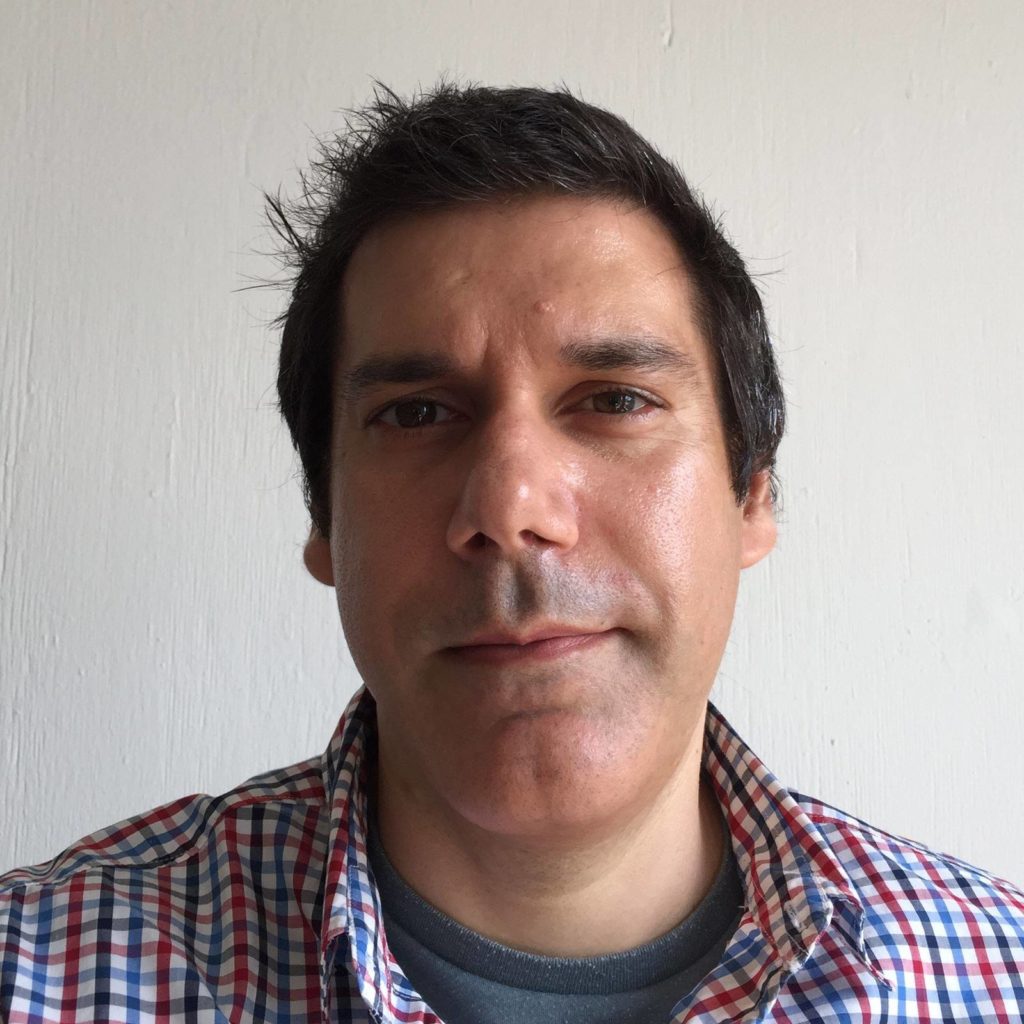 About Nicholas Ruva
Nicholas Ruva is a writer, musician, and DevOps Engineer living in Los Angeles, California. When he's not creating, he's likely in the kitchen working on a new recipe, or in front of a keyboard trying to complete a catering job in Cook, Serve, Delicious. If you'd like to follow him on his publishing journey, you can find him on Facebook, Instagram, or toss a few fractions of a penny his direction by listening to his music under the name of Lake Onondaga on Spotify or pretty much anywhere music is streamed.