First, if you haven't seen Parks and Recreation, do that. Do it. All of it.
Next, go to Dragon*Con.
This year was my first Dragon*Con, and can I just say "wow"? Wow. While it has a reputation as being a party Con, I found Dragon*Con to be one of the best. There's something about being in a place with thousands of other people, taking up a lot of space, and being there for the same reason: to geek out together! I especially loved that I could look at anyone and smile. I felt the excitement and camaraderie almost immediately.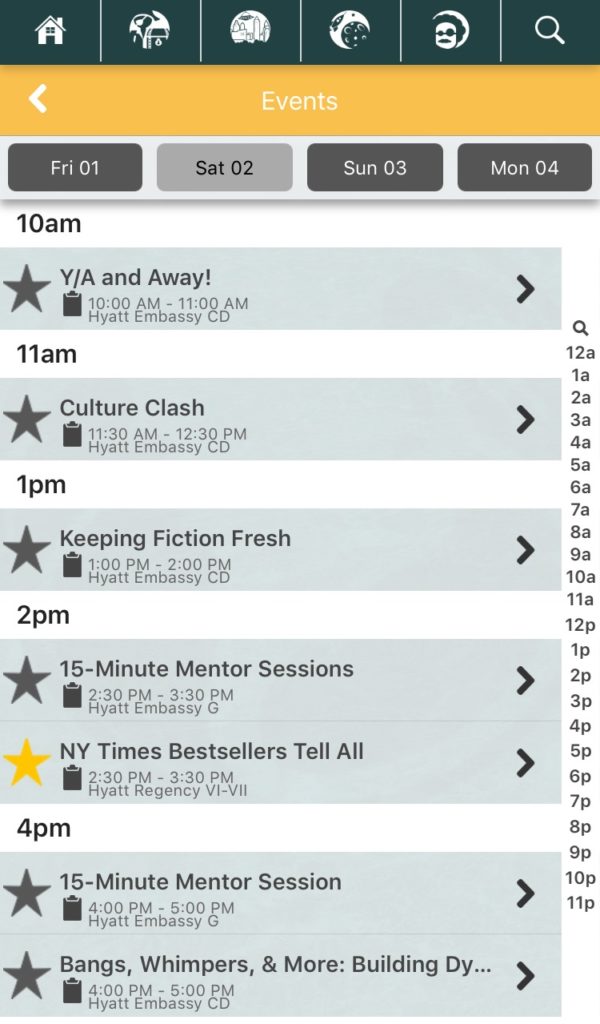 Dragon*Con has a few unique aspects. The panels and events are held in six hotels and buildings in downtown Atlanta, Georgia. Also, because it's such a big Con, the organizers put the events and panels along a number of tracks. You can access the schedule and information about these panels via the Dragon*Con app. For example, if you are particularly interested in Anime/Manga, the organizers have a proposed schedule for you for each day. Some of the tracks include: Animation, BritTrack, Comics and Pop Art, Costuming, Fantasy Literature, High Fantasy, Horror, Military Sci-Fi Media, Paranormal, Podcasting, Sci-Fi Literature, Star Wars, Table Top Gaming, Urban Fantasy, Writer's Track, Young Adult Literature, and many more.
But what's in it for you as a writer? Lots.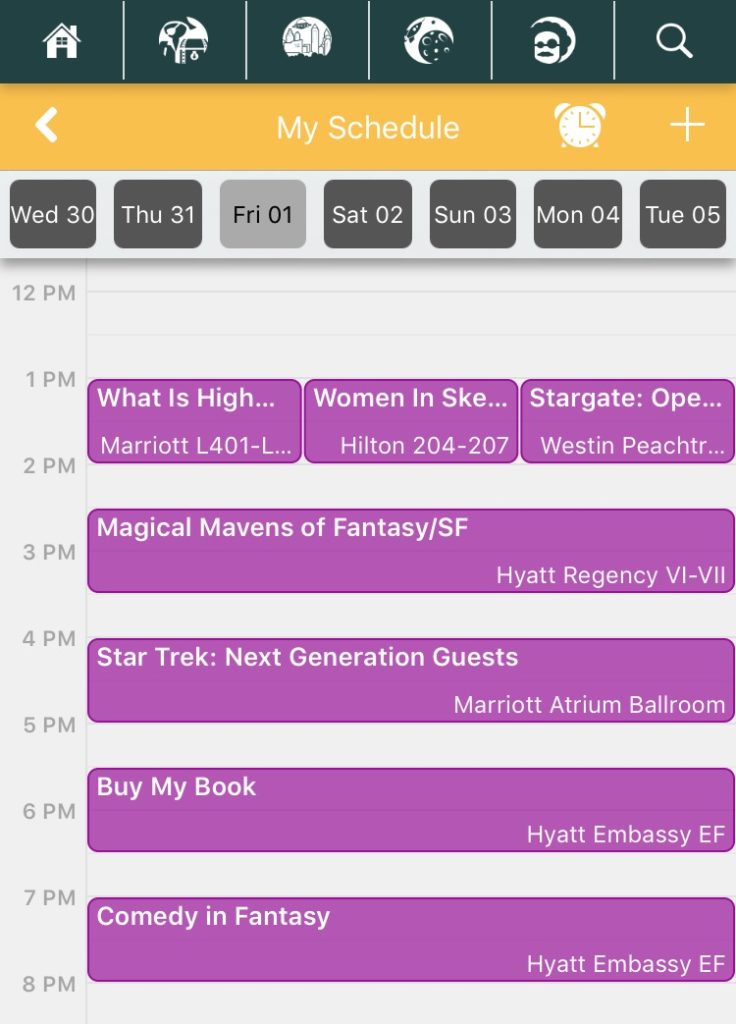 I attended about 13 panels at Dragon*Con this year, most along the Writer's Track. I loved the YA panels – it felt like we were all there together, laughing and geeking out over YA literature instead of an audience watching writers talk about writing.
I especially liked two panels over the weekend. The Magical Mavens of Fantasy/SF panel included Laurell K. Hamilton, Sherrilyn Kenyon, Mercedes Lackey, Chelsea Quinn Yarbro, and Jane Yolen (I'll save you the play-by-play of my geek-out over Jane Yolen). Hearing these women talk about the industry, the people who told them they wouldn't make it, and how they paved the way for the rest of us really made an impact on me. The sister (brother?) panel to Magical Mavens of Fantasy/SF I attended was Magnificent Men of Fantasy/SF with Kevin J. Anderson, Jim Butcher, Larry Correia, Peter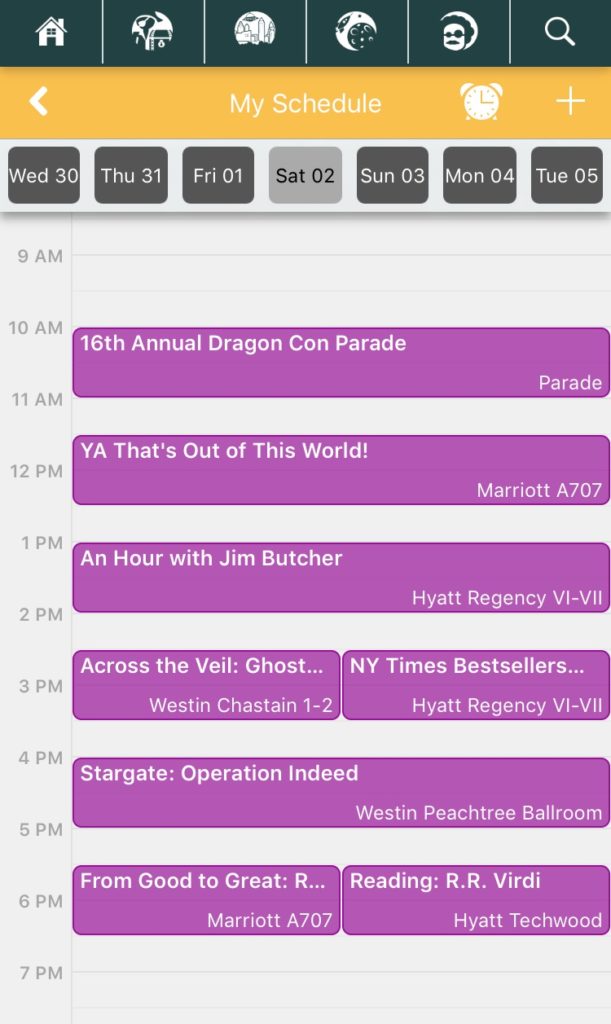 David, and Larry Niven. I wasn't expecting to laugh that hard, nor come near tears when they told touching stories.
Each night, the Westin hotel hosted a Writer's Bar where professional writers could go to meet fans and fellow writers. I spotted and/or talked with Myke Cole, Sam Sykes, Jim Butcher, and Delilah Dawson. The cast of Wynonna Earp also showed up to hang out, which blew a lot of our minds. The accessibility of writing professionals at this convention seems abnormal, especially compared to other bigger Cons like San Diego. But nothing will light a fire under your ass to get published more than talking with professional writers and wanting to be on panels with them.
I've attended smaller conventions and a few huge conventions. Dragon*Con was my favorite. The Writer's Track, High Fantasy Track, Sci-Fi Track, Urban Fantasy Track, and the Young Adult Literature Track provided multiple choices of panels each hour, and I didn't attend one panel that I didn't love. The access to professional writers was unlike any other convention I've been to. You'll find that price of admission is well worth it to attend Dragon*Con. Oh yeah, and you'll have a blast, too.