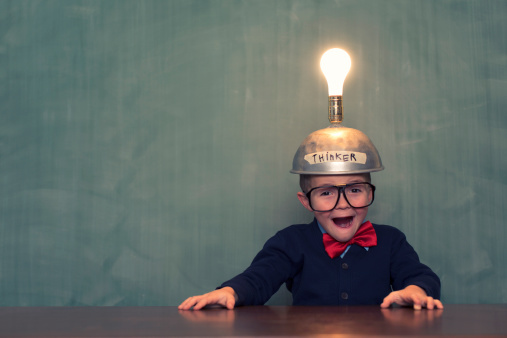 You know when you're knee deep in a project and then you get that shiny new idea? And you're like, "But Brain, I don't write Historical Fiction. You must have me confused with a better brain that likes to research things to death." And yet, you love the idea so much, you decide, maybe one day, you'll write that shiny idea into a book or short story, or *gulp* a series.
If that's a thought you've had recently, then you and I are in the same boat, my friend. Grab and oar and let's figure out what the heck we're supposed to do now that we're up Poop Creek with two paddles.
The best answer I've found in how to prepare to write in a new genre is extremely simple, and yet will take you a very long time.
Read.
Read read read read read.
Then read some more.
Read some articles. Then read some articles about those articles.
I can hear my inner critic already grumbling. "A little excessive, dear." OR IS IT?
You'll find a few different schools of thought on this. Some people try not to read so it doesn't color how they write their book. Other people don't think you can even start a book until you've read a library full. You and I, my friend, need to find a happy medium.
I decided I wanted to read more in the genre I would be attempting to write which happens to be Historical Fiction. I wanted to read classics in the genre, and also recently published books in the genre. I feel it's important to read both because then I'd be able to establish a foundation in the genre with the classics, and then see what has been selling and successful in the genre currently.
Next, I took a few weeks to think about my story and what would be the best means to tell it. I decided a dual timeline would be best, but I had also had zero experience writing dual timelines.
Finally, I ordered all the books that appealed to me with those two intersecting points (dual timeline and historical fiction).
I've found that analyzing these books has been more difficult than I thought… because I'm loving them so much. I feel transported to another place and time, and fall in love with many of the characters. Which makes it a little difficult to dissect a piece of literature, you know?
In order to focus on the task at hand, I took note of the things I loved. For example:
What do I love about the author's style? Is the voice unique?
If the book is in first person, what helped make the character so unique?
What details about the setting made me feel like I was there?
How does the author set up a scene to help me feel transported?
How does the author go back and forth between the two (or multiple) timelines? Is it seamless? If so, then how? If it's not seamless, what could've made it better for me?
Do I see a pattern of how the authors move between timelines?
What, if anything, did I not like about how the author approached writing the story? Why? How can I avoid doing the same?
I'm still reading a stack of books of dual timeline historical fiction. I'm still asking myself these questions. I'm a few months in, now, and I expect this will take a few more months to complete this stage of the research.
And then there's the research for the time period in which my book takes place. But perhaps that's another post down the line…
Have you written in a different genre than you're used to? If so, what tricks did you learn that you'd like to share?