"Come in, — come in! and know me better, man!" -Charles Dickens, A Christmas Carol
We'd love for you, our wonderful readers, to get to know us better. That's why, each month, Kristin Luna will interview a member of The Fictorians. We'll learn more about each member, such as their writing processes, their work, where they live, and what they prefer to drink on a warm summer's day. We hope you enjoy this monthly installment of Meet the Fictorians.
Meet the Fictorians:
Ace Jordyn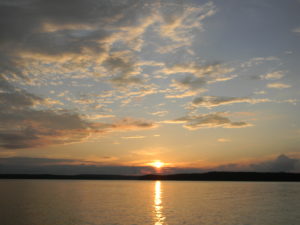 Kristin Luna (KL): Hi Ace! How are you doing and what are you drinking?
Ace Jordan (AJ): Hi Kristin! I'm still waking up! It's 7 a.m. and this is my prime writing time. I'm drinking a green rooibos tea called Sea Buckthorn Green. Its aroma is earthy and it has a delicate taste of macadamia nuts and sea buckthorn berries with a smooth hint of cream and caramel.
KL: You've done some pretty exciting traveling lately. Tell us more about that!
AJ: This summer's main adventure was to northern Saskatchewan to a cabin in the woods. It was fun and busy with a family reunion and seeing many old friends. It's just remote enough that you have to drive a couple kilometers out to get a cell signal for the phone and internet service doesn't exist. There are landlines and electricity but otherwise, it's pretty laid back.
KL: That sounds wonderful! Do you often travel? And do your travels find their way into your work?
AJ: My travels always get into my stories one way or another. For example, I've been to Morocco twice and what strikes me every time I'm there is how a civilization has flourished in such a harsh environment. That harsh environment is a setting in a novel. The island of Crete, with all its ancient Minoan sites has inspired a series set 4,000 years ago. I like to take history, or a historical site, and twist it into a fantasy which isn't necessarily historically accurate. New places are jumping off points. And that can happen in the back yard too like with a rock in a creek which inspired a trilogy. I wanted to know where that rock came from, its journey from the Rocky Mountains, and why it was so important. When I asked those questions, I discovered a whole new world I'd have never imagined otherwise.
The cool thing about being in a new culture where I don't know the language and the customs, is a sense of being alien, not fitting in. That always puts me in a position of child-like wonder about the surroundings. Also, it reminds me, as a writer, not to take things for granted, especially value systems, cultural norms, and daily life issues. It reminds me not to impose my values and reactions on characters – they must react and be authentic to their world, which usually conflicts with how I live and perceive my own life. Here's a post about this experience.
KL: I'd love to travel to Morocco. Maybe someday I will! So what are you working on right now?
AJ:  Right now I'm working on two projects (maybe more, and that depends on the day). I'm back to world building for a steampunkish fantasy novel. Here's my process: I get a flicker of an idea and I write it down. I do some character building. I write the first few chapters to get a feel for the story. I sketch an outline, then do more character work. For this novel, I decided that a female protagonist would work better than a male protagonist so I rewrote the first chapters. Now, I'm doing a little more world building. I find that if I nail the character and world details at the start, it sets the tone and the rest of the novel writes itself.
I'm also writing short stories. New fables and folk tales for children. I just had one (When Phakack Came to Steal Papa, a Ti-Jean Story) accepted for Volume 27 No 4 by On Spec, The Canadian Magazine of the Fantastic. Here, I twisted up history and fantasy in a Canadian context.
KL: Where can we find and buy your work?
AJ: I coedited Shanghai Steam Anthology. It is recommended reading in Orson Scott Card's book Writing Fantasy & Science Fiction: How to Create Out-of-This-World Novels and Short Stories.
I also have an independently published middle grade book Painted Problems which deals with the impact graffiti has on a community.
When Phakack Came to Steal Papa, a Ti-Jean Story can be obtained through On Spec next month.
As for my other novels and short stories, they're being subbed to traditional publishers. My reason for doing this rather than self-publishing is because of distribution. My target market is middle grade and YA. Traditional publishers have access to a distribution system that I can't access on my own.
KL: What's your favorite thing you've ever written?
AJ: My favorite thing is whatever I'm currently working on. How can it not be? If I don't love it, it won't be written.
KL: From what I understand, you've been in the Fictorians from the beginning. Were you one of the first?
AJ: Yes. I attended the first Superstars Seminar and it was a great experience not only for the instruction we received but also for the people I met. As we got to know each other, we realized that we all wanted a web presence but weren't necessarily ready to have our own website. But most importantly, we wanted to provide meaningful information, to share our experiences and knowledge so that others could benefit from what we've learned. So we formed the Fictorians and it's been a wonderful experience for us and hopefully for our readers too.
KL: What's the best writing advice you've ever gotten?
AJ: Hmmm …. There has been lots of advice, but the best one, the earliest one ever was receiving permission to be mean to my characters. I didn't have to be nice – isn't that what we're taught as kids, to play nice? But as a writer, I don't have to be nice. It's better if I'm not. Characters need to struggle, they need to make mistakes, and they need to take readers on a journey that hits the all the emotional points.
KL: What advice would you give to a new writer?
AJ: Take your time and write a lot. Don't be in a rush to publish (self or traditional) your first novel or short story. By all means, do so if you want for some have had great success in doing that. Most of us don't. I think what's important for all writers is to find their storytelling voice. That takes time and refinement of the craft. Here's my story with this: I couldn't write a short story. The form eluded me forever. Anything I tried always sounded like a long pitch for a novel. After six or seven novels, short story writing clicked. Why? Because I had found my voice. I had discovered my passion, or niche as some would call it. And that passion is for folk tales and fables. Finding your voice does wonderful things – that's how the Ti-Jean story got written and it's the first ever fable published by On Spec.
My novels incidentally, aren't folk tales or fables – they're a tidbit of history with a fantasy twist. So I guess that means I have two writing voices.
KL: Great advice. And finally, what's your favorite Fictorians post that you've written so far?
AJ: My favorite is the one I wrote about using Maslow's Hierarchy to write pitches and get to the heart/moral premise of a story. Discovering that I could use Maslow in that way was astounding and it's a lot of fun. It's a tool that can be used when you're trying to write a pitch or when brainstorming a new story and you need to nail down the moral premise. I refer to that post a lot.
Thanks for this opportunity to chat with you, Kristin. I wish you and all our readers many great inspired moments!
***
If you have any questions for Ace, please leave a comment below. Thank you for reading!