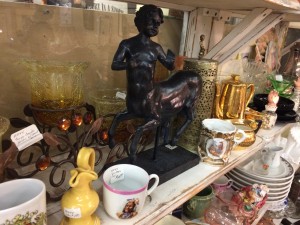 The place of my day job interviewed several candidates to assist with marketing a retail antique store and restaurant. After floating through a few self-proclaimed gurus with no real results we became frustrated. Then someone pointed out that Jace was a writer. I hadn't considered writing in that fashion and at that time knew very little about antiques, but why not give it a go? I liked being referred to as a writer and wanted to prove that I deserved the title, so I wrote a piece and submitted it to a local paper.
Let me pause here to emphasize an important observation. While the piece was well written and fairly entertaining, the paper was overly excited to have content. I've noticed that time and time again magazines, periodicals, and papers are looking for content to legitimize their advertising space.
That local paper liked the article so much that they asked if they could run it in their national paper. Now antiques are a bit of a niche, I'll admit, but still there are enough readers to support a national distribution. Within a month I had received versions of these papers from as far away as Rhode Island and Canada all featuring my article.
So I did it again. This time I was let in on a little secret. This national paper only had a handful of contributors and they were extremely grateful for another. The articles allowed me to mention our store, and have helped with some free press.
I wasn't compensated for these articles from the papers but the free advertising we received was worth thousands. And because I wasn't compensated there weren't any contracts or rights or terms. So I turned around a couple months later and submitted that same first article to several other papers. Now I've submitted articles all over. I've ran the same article in multiple papers at the same time. In fact, each time I've submitted an article to a paper I've been thanked and the article has ran in the next installment.
This goes back to my earlier observation: papers are looking for content.
There's a lot of blogging going on these days, but print articles are still in demand (especially free articles). There are nationalized papers, journals, periodicals that are specific to niches like antiques. Most (I assume all) of these papers maintain their existence through advertising, but they all need someone's words to print, stories to share. Larry Correia gains continual attention when he writes nonfiction about things like gun control.
It has been good for me in my writing career. Not financially per se but it has given me deadlines to meet, word counts to maintain, and it has gotten my name in front of tens of thousands.
Tracy Hickman once asked me why I write. He answered for me while I was thinking on the question, "To inspire," he said. Whether fiction or non, contract or free, I write to inspire. Antiquing has become a fun niche where I can do just that.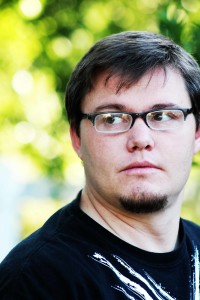 I live in Arizona with my family, wife and five kids and a little dog. I write fiction, thrillers and soft sci-fi with a little short horror on the side. I've got an MBA and work in finance for a biotechnology firm.
I volunteer with the Boy Scouts, play and write music, and enjoy everything outdoors. I'm also a novice photographer.
You can visit my author website at www.jacekillan.com, and you can read some of my works by visiting my Wattpad page.