Serendipity really is a weird mistress. I mean, I'd been wondering for months what I could do to take my writing to the next level. I've edited an anthology, I've published and yet I found myself feeling absolutely stuck. A mentor was what I wanted – someone to show me how I could improve. But where are they? All the really good writers I know are writing and publishing with little time to spare. My critique groups (I love every writer in them) felt predictable. Plus, I couldn't afford to go on an expensive training session. So where could I get the injection of awareness and learning to improve my craft?
When Serendipity cast her hand, I was elated for my help came in three ways:
Psychotherapy for writers and their characters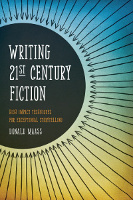 Based on his latest book Writing the 21st Century Fiction: High Impact Techniques for Exceptional Storytelling, Donald Maass's one day workshop focused on making writing deeper, more meaningful, more palpable and more energized. It was psychotherapy for the writer and story characters. Here are two examples of the exercises he had us do. If you answer them honestly, then it creates an opportunity to take your writing to the next level because the core of who you are becomes the core of your characters and that's what readers find interesting.
Example #1 What can't I say in my story (what is it I fear writing about)? When does my protagonist fear the very thing I'm not saying? When does my protagonist become me?
Example #2 What makes me blissfully happy? How is it different for me than for anybody else? When in my story will the protagonist experience the same bliss?
Example #3 What feeling was new to me in the last year? When in the story will my protagonist experience this same new feeling? What happens that stirs this new feeling?
An awesome revision checklist
My imagination is boundless – I have five first draft novels on my desk waiting for revision. Yet the very idea mortified me – if I'm writing at a certain level, how do I know what to look for? How do I make my story better? When I attended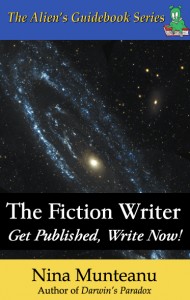 Nina Munteanu's one hour presentation on revision at the When Words Collide Conference the pieces to the puzzle fell together and now revising is totally fun!
I was elated to discover that I had many of the skills and resources I needed to revise. What I lacked was structure for the task. Revising, I learned, is a ten step process. The second step, Dig Deep, is the most exciting for it gives permission to restructure and change things to make the story better. For example, I had been toying with changing the gender of a main character but was unsure. Then, Nina said it was okay. Bingo! When I did it, I discovered that I hadn't made the original character as strong and unique as I thought – there were trite mannerisms and stereotypical reactions I had subconsciously written. Why should a female wail and a male not? Or did I want either of them wailing? Was that the reaction I wanted? Of course not! Out with the stereotypes, in with more concrete characters and writing. It's given me a whole new perspective as I examine all my characters.
The other helpful thing about the book is that Nina has a good succinct information on things important to telling a good story such as an overview of the hero's journey, using the metaphor, getting sensual, the Zen of passionate writing and more. Simply and succinctly written, The Fiction Writer: Get Published, Write Now is an excellent resource which has helped me get my writing to the next level. Simply written (I don't have the patience for long dissertations), it makes its points quickly on essential things such as the hero's journey, using the metaphor, getting sensual, the Zen of passionate writing and more. Nina will be our guest next week, so be sure to join us then.
Learning from each other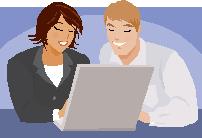 Many writer friends, including some in my critique groups, also attended sessions, took workshops or did cool things like attend Odyssey for six weeks. Now, we have some truly interesting discussions, brainstorming sessions and meaningful critiques. I learned that the mentors I sought weren't some magical gurus from best seller lists (although I wouldn't turn one of those down!). They're local writers who continue to learn and grow. Because we each pick up on different things, we can see issues in each other's writing that the writer cannot. The importance of having a learning, supportive group becomes evident when you read a novel's acknowledgement page. Great mid-list and best seller authors credit numerous people for everything from technical information to proof reading and editorial advice. We all need a community to help us get to the next level.
So yeah, taking my writing to the next level was as simple as 1,2,3: psychotherapy, a revision checklist, and having a community of good supportive writers who have the same aspirations. Serendipity provided me the tools I needed to grow as a writer – I  just needed to take advantage of them when they presented themselves. I'm really glad I did.
Happy writing!