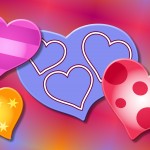 Why do we write?
Well, I can't answer that question for the world at large. I can, however, answer that for myself and the other writers I've asked that question. We write because we have to, and because we love it.
Lately, I've been noticing a lot of overlap between my day job as a lawyer, and my night and weekend job as a writer. As a lawyer I write nonfiction (although some detractors of the profession might claim what lawyer's write can only loosely be labled nonfiction). The lawyers I know who are in the profession for the money, because someone thought they should be, or because they want the prestige of those three magic letters ("Esq.") after their names are miserable people. They are burnt out; they fight for the sake of fighting.
The writers I know of who write because they thought it was easy, or easy money, or because they wanted the prestige of being an "author" are miserable. They are burnt out; they are depressed, and they give up. They are overly critical of others' stories.
Now let's look at the lawyers who aren't burnt out, depressed or on the verge of quitting. While they may hate a particular part of the process, they love the overall system. I love being in court. I love researching and finding new ways to combine existing law to my client's benefit. I love helping people. My practice reflects this. I don't sleep or eat much the week before trial. I do my best work when I'm passionate about my client's position. I've jumped up and down behind counsel's table when arguing a point (my husband, who was observing that argument, had to fight laughing out loud as I bounced around).
The last statistic I heard was the average advance from a traditional publisher is about $8,000. E-publishers pay better (up to 50% of net sales), but they don't generally pay advances. It takes the sale of many thousands of 99 Cent e-books to lift you above the poverty level, much less replace most people's regular income. Self-publishing means you spend a lot of upfront money hoping you can recoup it and make a profit. Except for the precious few, writing will never be a "get rich quick" career.
So, why do we do it?
Love.
In the movie Shadowlands, Sir Anthony Hopkins, who plays C.S. Lewis, tells a fellow Oxford Don that he (Lewis) can't stop praying because the words pour out of him. He could have been speaking for any writer. The words pour out of us. Stories beat on our minds and distract us from other concerns.
I love filling the screen with words; creating new worlds; and that moment when a character is real enough to talk to (and fight with) me. When a story first takes hold of me, my hands shake, my heart races, I have trouble sleeping and I'm constantly thinking about my new world and characters. Sounds a lot like a first crush, huh?
That someone else likes reading what I write is amazing. That someone is willing to pay to read my stories is humbling.
This business is hard. We hear a lot of "no" before we hear "yes." If you aren't passionate about writing, you won't write. It's just that simple.
Find the story that makes your heart race, and get writing.