Contributing to the Fictorian Era represents a very small portion of my continued efforts to further my writing career, albeit it's an effort I can get pretty passionate about. Like the rest of our regular bloggers, I am committed to growing that career and getting my work out into the world-and of course, the market.
Some of us have been serious about this pursuit for many years, while others have begun the endeavor more recently, but we've all made tremendous progress. Today's post is dedicated to showcasing the work we have collectively sold or published in the last two years.
 *          *          *
Evan Braun. I'll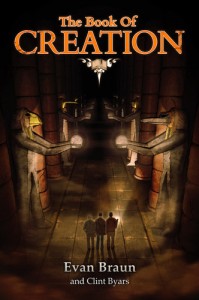 start with me. In May 2012, my debut novel was published through a small press in Canada. Called The Book of Creation, it is the first in a three-volume adventure series in the vein of Indiana Jones, with a bit of Da Vinci Code mysticism thrown in for good measure. I wrote a piece about the release of the book last year.
The Book of Creation can be purchased here. The Kindle version is currently on sale for just 99 cents! It is also available on the Nook as well as the book's official website. The second volume in the series, The City of Darkness, is coming out later this year. Details will be announced right here at the Fictorian Era, so stayed tuned.
David Carrico. In the last few years, David has sold four short stories and one non-fiction piece to The Grantville Gazette, an online magazine featuring stories and articles about the inhabitants of the world of 1632, the first novel in a long-running series by bestselling author Eric Flint. The first of the stories is "Evening of the Day," followed by three stories co-written with Enrico Toro-"Euterpe, Part 5," "Cadence," and "The Duelist." He also wrote the non-fiction "After the Ring."
In addition, another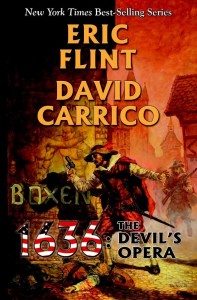 of his stories, "Suite for Four Hands," appeared in Grantville Gazette VI, an anthology published by Eric Flint and published by Baen Books.
Most importantly, David has recently teamed up with Eric Flint to co-write one of the official entries in the 1632 series. This new novel, coming out in October 2013, is entitled 1636: The Devil's Opera. In case you missed it, David recently wrote a post about his opportunity to work directly with one of the most talented writers in the industry. Another post on this collaboration is coming later this month.
1632: The Devil's Opera can he preordered here.
Colette Black. Colette specializes in young adult fantasy, and has also made several sales. Credited as C.M. Vernon, her short story "Beneath the Skin" appeared in Women Writing the Weird. More recently, she received an honorable mention in the prestigious Writers of the Future contest for her 4th Quarter 2012 entry. She also won the CopperCon 32 short story contest with "Kairo's Opportunity."
Finally, Colette's short story "Demon River" is forthcoming this month in White Cat Publishing's biannual anthology magazine, Denizens of Darkness. It will be available to purchase here.
Nancy DiMauro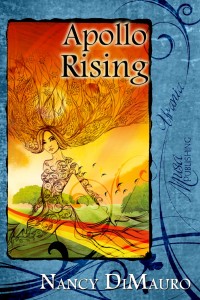 . Nancy's debut novella, Apollo Rising, was released by Musa Publishing last September. The story combines romance with Greek mythology. It can be purchased here. She has also released a couple of short story collections, including Paths Less Traveled and Shots at Redemption, both of which are available as $2.99 ebooks. She also contributed to an anthology called Jack Gorman Got Cut by a Girl. These are Amazon links, but note that the books are also available through Musa Publishing's online store and Barnes & Noble's Nook Book Store.
Nancy also contributed to Doghorn Publishing's Women Writing the Weird, along with fellow Fictorian Colette Black.
Mary Pletsch. Mary is still just getting started, but she recently sold her first short story to a forthcoming anthology. Unfortunately, the details of the anthology haven't yet been released from the publisher. Rest assured, Mary will be writing a post later this year with all the info. Stay tuned!
Joshua Essoe. Joshua's foray into publishing began a few years ago when he began working with acclaimed fantasy author David Farland on his award-winning novel, Nightingale. For more information about his successful editing business, check out his website. You'll find an impressive gallery there of all his edited works which have gone on to be published.
In addition to his editing, Joshua has pulled in two honorable mentions for stories submitted to the Writers of the Future contest. His writing has also appeared on Grammar Girl's Quick and Dirty Tips for Better Writing.
Brandon M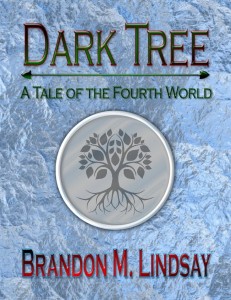 . Lindsay. Brandon has been actively self-publishing short stories leading up the released of his forthcoming debut novel, The Born Sword. So far the stories include Dark Tree and an anthology entitled The Clans. The provided links take you to the Kindle Store, but Brandon's works are available across multiple platforms, including Barnes and Noble, Sony, and Kobo. Links can be found at his website.
 *          *          *
This is not an exhaustive list. There are many other books that are coming out soon, as a number of our contributors are working closely with well-respected agents. We are coming out with new material all the time, so make sure to check back here often, as you will see publishing announcements and articles about our writing processes.
Well, readers, now that you know what we are up to, do you have any exciting projects of your own you'd like to share with us? Feel free to discuss them in the comments section.
Tune in tomorrow, when we kick off our third year with a month of posts from true professionals. Throughout April, we'll be getting people from different fields, from editors to illustrators, to talk about the process of collaborating with authors on manuscripts.