A guest post by Jodi McIsaac.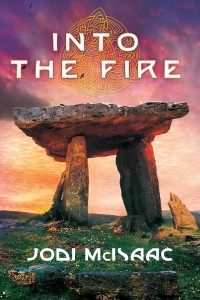 The world of publishing is changing at whiplash speed, and the company setting the pace is Amazon. As the largest bookseller (with 29% of the market) in a world where more books are now bought online than in brick-and-mortor stores, Amazon is a force to be reckoned with. Fortunately for authors who want to sell books (and who doesn't?), this is a good thing: Amazon is the #1 place where readers go to buy books, and you, the author, can use that to your advantage.
As traditional publishing houses offer less and less (and often zero) marketing support, it's never before been more important – or easier – for authors to connect directly to their readers, and to take charge of their own marketing.
But where to start? There are two easy ways to market your books on Amazon. While these tips apply primarily to self-published authors, who have more control over how their books are presented to the world, traditionally-published authors can work with their publishers to use Amazon to their advantage, and find a new and enthusiastic audience for their work.
1. Enroll in KDP Select
If you are self-publishing and using Amazon's Kindle Direct Publishing (KDP) platform (as you should), you have the option of signing up for the KDP Select program. In exchange for agreeing to sell your e-book exclusively on Amazon for 90 days, they will (a) include your book in the Kindle Lending Library, and (b) allow you to give it away for free for up to 5 days during that 90-day period.
Now, the first part is a no-brainer—Amazon Prime users are allowed to download one book a month for free from the Lending Library. The great part is, Amazon pays the authors out of a "global fund" that's usually around $600,000 a month. That means you might even get paid more when someone borrows your book than when someone buys it. And it's a great way to reach new readers who will take a chance on your book when it's free to them. And that brings us to the next point:
What do you mean, they'll "allow" me to give my book away for free for 5 days? Why would I do that?
For many reasons, actually. Strategically giving your book away is a great way to gain exposure, get more reviews (which in turn drive more sales), and introduce new readers to your work. This plan is especially effective if you have more than one book available—if readers enjoy your free offering, they will often go searching for your other books. It used to be that authors who used KDP Select also saw a big jump in sales in the days and weeks following their free promotion, because Amazon counted the free "sales" as paid sales, which often meant that books landed on the bestseller lists after the free days were finished. But in the past few months Amazon has adjusted their algorithms, so the sales bump isn't quite so dramatic as it used to be. Nevertheless, it's a very worthwhile marketing tactic. My book Through the Door was downloaded over 60,000 times in five days when it was enrolled in KDP Select. Many of those readers loved it, told their friends, signed up for my newsletter, and have since pre-ordered the second book in the series.
2. Optimize your metadata
In How to Market Your Book, Joanna Penn says, "You can never sell as many books as Amazon, Kobo, Barnes & Noble, Apple, and the other retailers can sell for you." This is because those retailers thrive on being useful to their customers—and that means presenting their customers with buying options that they think you'll like. They do this by means of top-secret algorithms, but there is a way you can make your book stand up and say "Pick me!" It's called optimizing your metadata.
Don't worry—it's not as complicated as it sounds. "Metadata" is basically everything about your book except for the content itself – the title, description, author bio, reviews, excerpts, table of contents, and keyword data. When you upload a book to Amazon you (or your publisher) have the opportunity to fill in all of these "behind the scenes" fields. This data drives recommendations and placement on Amazon—such as a "what to read next" spot in a promotional email to their customers or a coveted placement on readers' home pages. Think of it as the equivalent of front-of-store and end cap placement in your local bookstore, except it's targeted to the people who are most likely to buy your book based on their buying history. Here's how you do it:
 Make sure you are in the right category—which means you need to know your audience and what they are looking for. Readers don't want to buy a book in the romance category only to discover it's actually a horror novel. The more specific you can get with your categorization, the better. Is it "fantasy" or "paranormal romance" or "urban fantasy" or "contemporary fantasy"? Yes, there is a difference, and if you can nail that down then your readers will know where to find you. You have the option to pick more than one, just make sure they're both true. Right now I'm "shelved" in Contemporary Fantasy and Women's Fiction>Mothers and Children. Both work, because the book is a modern-day fantasy novel about a mother trying to save her child.
 Brainstorm keywords that best describe your book. For example, mine might be "Celtic mythology, Ireland, fantasy, gods and goddesses, modern magic." Then use Google's free Keyword Search Tool (you'll need a Google or Gmail account), which will allow you to plug these keywords in and discover which similar terms people are searching for. Choose the words that are searched for most often and most accurately reflect your book, and you're almost done.
 Narrow down your list by comparing what is being searched for on Amazon. Plug your keywords into Amazon's search bar and see what comes up – are these books similar to yours? If yes, you've got your keywords.
 Now, use these words in your metadata fields. Use your keywords as often as possible in the metadata categories I listed above (while making them sound natural, of course). The more you can work these keywords into your metadata fields, the easier it will be for Amazon's algorithms to find it and match it with the right readers.
It's only a few hours of work, and there's a big upside: research has shown that simply optimizing your metadata can boost a book's online sales by up to 28%.
Of course, Amazon is always changing things up—in the publishing industry and on their own website. So it's important to stay abreast of all the developing marketing opportunities the online retailer provides. But using the KDP Select program and optimizing your metadata are two excellent places to start getting ahead of the curve.