A guest post by Sherry Peters.
There is nothing like finding a group of people you can be yourself with. You know, the people with whom you can drop your filters, let out your weirdness and have those bizarre conversations that with anyone else would raise eyebrows—if not arrest warrants. They're also the people who will support you at your readings, and sympathize when the rejections come. They understand what it means to be a writer, and what writing means to you. They are your peeps, your tribe.
I will never forget finding my tribe.
I'd been writing for several years, and I'd connected some with local writers, and while I felt more comfortable with them than I did with other people, I still wasn't truly myself.
In the summer of 2005, I attended the Odyssey Writing Workshop. I'd been writing for years, but I'd only been writing fantasy for two years. I was still wary of the whole crowd. I expected to be on the outside, because I was always on the outside. What I found was a group of people who understood me like no one ever had. My weirdness fit with theirs. I knew I could be myself, and it was okay. It was the first time I had ever truly felt fully accepted for who I am.
But Odyssey was in New Hampshire and my classmates were from all over the U.S. Only a couple of us were from Canada. The internet is amazing, because thanks to e-mail we all stay in touch, and not just with my class, but all Odyssey alumni.
I grew my tribe when I attended Seton Hill University to get my M.A. in Writing Popular Fiction. Having my peeps from Odyssey helped me. I already felt more comfortable, and I instantly connected with more people who understood me, and whom I understood.
That was great, and e-mail and the internet is awesome, but once again, it was all long-distance.
I admit, it was difficult to find my tribe back home. In part, it might have been because I have my writing friends from Odyssey and Seton Hill. In part, it was because I am an introvert and tend to have difficulty going out and meeting new people. Mostly it was because I had not yet met any local writers I had anything in common with.
That all changed in May 2008. First it was one local writer, and soon it was another, and then another. And sometimes I met local writers through my friends in other cities who knew people in my home town that I didn't.
I have ended up with a great group of writing friends, my own local writing community. My peeps. My tribe.
I have a group of writers I connect with at readings and at dinners. We talk about writing. We geek-out at the movies. We get together several times a year for writing retreats and at our homes, spending the weekend quietly writing and noisily talking about writing, our works-in-progress, and our struggles and triumphs in the publishing industry.
We share resources. Calls for submissions, but also research resources. We all have our own areas of expertise and we know we can contact any other person in the group if we need to tap into that expertise.
Without my local writing community, I would not continue to write and pursue this madness we call publishing.
Most importantly, at least for myself, I have found a place to belong. I am accepted for who I am. And that means everything to me.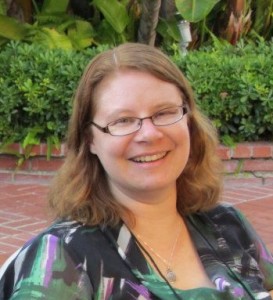 Guest Writer Bio:
 Sherry Peters is a Certified Life Coach who works with writers at all stages of their writing careers looking to increase their productivity through pushing past the self-doubt holding them back. Sherry graduated from the Odyssey Writing Workshop and earned her M.A. in Writing Popular Fiction from Seton Hill University. Her debut novel,
Mabel the Lovelorn Dwarf
, placed 1st in the 2014 Writer's Digest Self-Published e-Book Awards in the YA category. It has also been nominated for a 2015 Aurora Award. For more information on Sherry or her workshops, visit her website at
www.sherrypeters.com
.