A Guest Post by Jen Greyson
I've recently returned from two weeks immersed in writing conferences—the Superstars Writing Seminar and LTUE—with many of my writing mentors and peers, people I admire both professionally and personally. They're both phenomenal and I always come away with lots of great nuggets about the business and industry. But this year I came away with something a little different.
While my professional life has been on a solid upward trajectory, my personal life has been headed in the other direction. The day before I left for Superstars, my husband asked for a divorce. It's been a long time coming for lots of reasons, and I've asked for one prior to that day, but it still left me trying to find my feet as I showed up on the first day of the seminar.
For the days that I interacted with the people of my tribe, I was emotionally unable to stay upright. There was no balance in my life. In the same hours I was riding a professional high, my personal life was crumbling beneath my feet, making balance impossible. The juxtaposition had me leaning on the emotional strength of the people around me in an effort to find my footing (something that's incredibly difficult for me).
The struggle to find balance is a common theme in every life, especially for artists as we often get to add our passions in the "extra" hours of our days after work and family take up the rest.
During the days of the seminar, I realized that I'd been looking at the balance of my personal and professional life through the wrong set of lenses; I've always thought balance was a set of scales, but I was wrong.
The balance we seek isn't finding a way to make the scales weigh the same; the balance is finding our equilibrium.
One of my favorite life lessons came from the last line of Glennon Doyle Melton's Carry On, Warrior. She said (I'm completely paraphrasing), "Stress creates pressure and we all know the feeling of it pressing in so hard on us that we think we can't bear another second. We've been taught that pressure is bad and painful and uncomfortable, but what if it's not? Maybe that pressure is what holds us up. It would be a great tragedy to have nothing important pressing in at all."
Without that pressure, perhaps we'd fall over.
It's the same with balance. Balance is finding your equilibrium in the middle of a storm standing in raging seas, dealing with the loss of support groups, or support at home, or a job, or financial support, or one of the many forms that support comes in. Our support needs shift and change just like everything else in our life and we are constantly relearning how to find our equilibrium. I think the secret to blending a writing life with a normal life is finding our equilibrium and doing it not by thinking we have to stand on our own two feet 100% of the time, but rather by not being afraid of leaning on the people in our lives when we must.
On the last day, I heard the perfect thing that summed up so much of what I'd misunderstood about how I'd been feeling for the days leading up to the end of the most favorite week of my year. Lisa Mangum (from Shadow Mountain Publishing), when asked about finding balance between a writer life and a normal life, said, "We think the two lines of our lives run parallel to each other when in fact they're completely interwoven. They criss and they cross and zig and zag, some times they're very far apart, sometimes they're very close together, sometimes they're overlapping so closely that you cannot see one from the other."
Again, I'm paraphrasing what she said, but within the imagery that came as she spoke was a clarity that there is no way to separate writing from normal life because as writers—probably true for all artists—we see beauty and art in everything we do, whether we're driving a car, or help our kids get dressed in the morning, or listening to a news story. There's always a what if, there's always a story idea that comes from everything we touch and see and smell. Switching out one life for the other isn't as simple as changing hats or closing our computers and walking out of our office. Being a writer is not something we do—even for those who've been able to turn it into a business and treat books like products and not babies—but no matter what kind of writer you are, it is still who we are inasmuch as it's what we do.
Storytellers were the community builders, they were the ones who drew people together to share common emotions, whether they were telling a thrilling story of a hunt, or a scary story about the woods, or a legend about two lovers. All those stories held one thing in common, emotion and connection. That's who we are as storytellers, but we must not forget both sides of the story. Too often we focus on the emotion that comes in the telling of the story and we forget about the connection that comes in the creating of the story.
Balance (equilibrium) comes when we search out—and accept—the connection during the creation.
Balance is impossible because we can't weigh the tasks and pressures, taking one kilogram from this scale and adding it to that. Equilibrium is possible. Equilibrium comes from setting our feet, and looking ahead, and being okay with the people who come alongside us and shore us up in those moments when a sneaker wave crashes against the boat and makes us lose our footing.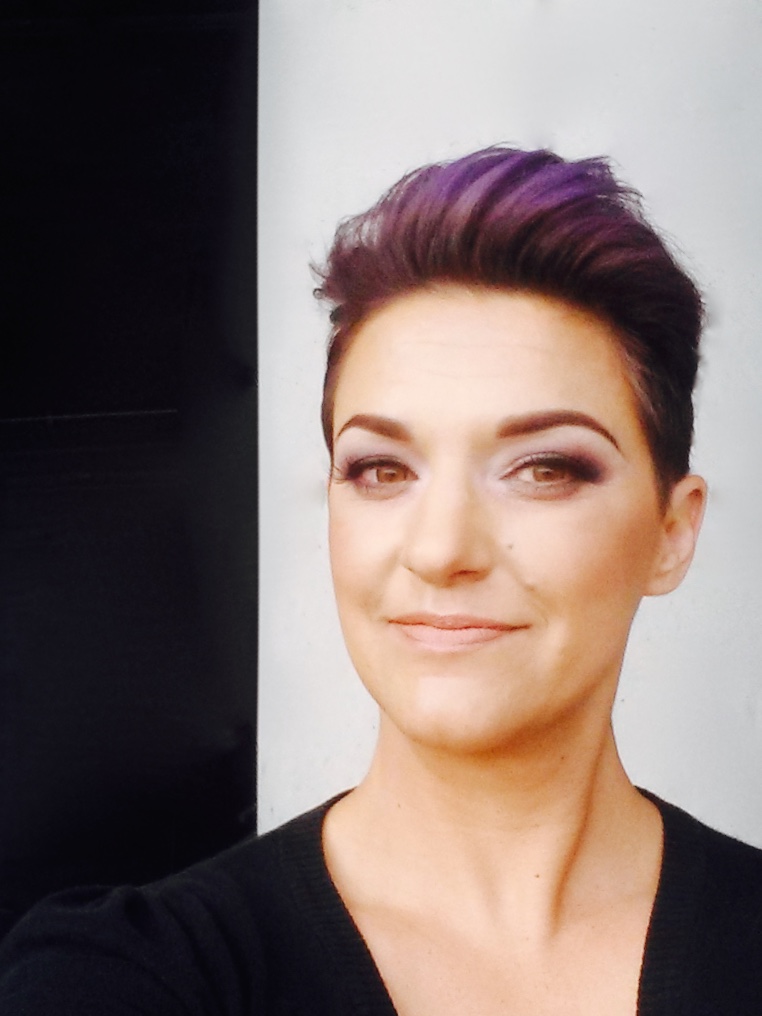 Jen Greyson:
Jen Greyson was first published by the international publishing house that launched the blockbuster, Fifty Shades of Grey. She has written over 45 published books and her ghostwritten works have appeared on the New York Times and USA Today bestseller lists. She writes new adult fantasy and science fiction along with NA and adult contemporary romances. Sign up to receive alerts about her next release: http://eepurl.com/5pAE5