A Guest Post by Sean Golden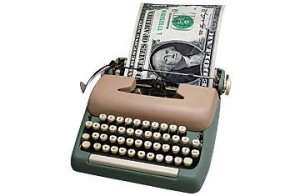 Dec 15, 2014. That was the day I started my journey to live as a writer for a year, to see how I could do. After being laid off from my corporate job with a reasonably generous separation package, I calculated that I could spend a full year "writing." So I did.
My very first monetary decision was to attend the SuperStars Writing Seminars, in February. That put me roughly $1,000 in the hole before I even published my first book. But I figured if I wanted to be a writer, I needed to learn from experts.
From Dec 15 to Jan 18 I focused on whipping my first book, "Warrior," into shape. That included doing my own editing, artwork, and cover. On Jan 19, 2015, I hit the "publish" button on Amazon.com's Kindle Select program and became a "self-published" author.
My first month, I sold roughly sixty books. At $2.99 a copy, that meant I had pocketed the princely sum of approximately $104.31. But then I was buying gas, meals and a hotel room for the conference. By the time the conference was over, I was about $1,500 in the negative column in my writing account.
In February and March, I did some free-lance work, which helped. By the end of March, when my first Amazon paycheck from January came in, I was back down to a negative $1,000.00 in the balance sheet. Yay!
Warlock, my second book in the series, was coming along. Of course, during all this, Warrior was still on Amazon, and sales were trickling in. In February I made another $140, so that put me at roughly -$840. I must admit that, by the end of February, my enthusiasm was drastically declining, after making less than $300 in six weeks of sales.
Then, in March, something happened. Warrior started to sell. From my perspective, it was suddenly selling a lot. My total sales in March hit $1,010. I was actually in the black now. That was huge. Then April came in at $1,040. I kept plugging away at Warlock. I figured I'd publish in June, and then I'd be making REAL money.
May brought in $1,230. Woohoo! I'm +$2,000 now! Maybe I should get a real cover for Warrior and Warlock, and hire an editor for Warlock! So I did. My covers for Warrior and Warlock cost me $1,100. Editing cost me $2,300. So that was $3,400 committed (but not paid yet). I figured "What the heck? I'm selling books!"
Then I hit the downside of the Warrior sales curve. And when it went down, it went fast. June brought in $785. Not even enough to cover my editing and book cover costs. I had to dip into my personal income to pay them. And so, after six and a half months, my great writing adventure had netted me a net negative $515.
I hit the free-lance route hard in July and August. I pulled in about $1,500 in free-lance work those months. Warrior sales in July were only $680. But I was $1,700 in the black again.
In August, the bottom fell out. $440 in sales. But I also spent $350 on cover design, so ended up netting only $90 in August. September was $209, and I did no free-lance work. But I did manage to get Warlock finished. On October 8, I published Warlock. Just a few weeks after my brother passed away from cancer.
I had been a "writer" for almost ten months. Had written two books, published one and had "done well" with that first book by most people's estimation. I had made a grand total of $2,000 in profits. Not even enough to pay for the covers and edits I would need on "Warlord" the third book in the series. And I had to pay $500 to reserve a slot for that editing, bringing me down to $1,500.
As I hit the publish button on Warlock, my spirits were low. My finances looked horrible. My year of writing was coming to a close, and my grand dreams of proving I had what it takes, were clearly demonstrating exactly the opposite. Those were dark times, I'm afraid.
And then Warlock started to sell. Which also triggered renewed interest in Warrior. I raised my prices and sold both Warrior and Warlock at $3.99 instead of $2.99. I thought that would potentially kill sales, but it didn't.
October sales from Warlock and Warrior combined came in at $1,800. My biggest month by far. My enthusiasm soared, and I started hitting Warlord pretty hard. My balance book put me at $3,300. But one thing I haven't mentioned, is that Amazon pays out sixty days after sales, so that big October payday wouldn't come in until December 31, just in time to pay my editor. In an attempt to rev the sales engine even higher, I poured about $400 into advertising. Maybe it paid for itself. I don't know.
November was, again, my biggest month, at $2,010. $4,900 in the black, and, hopefully still rising. But reality was also setting in. $2,000 a month might sound like a decent performance for a couple books, but it didn't come close to covering my bills. It was time to admit that this grand adventure was a failure, and to start looking for a real job.
You can probably guess the rest. December sales were down to $1,400 and falling fast by the end of the month, promising a very disappointing January. My first free-lance jobs were coming in but those also tend to pay out 60 days or so from submission, so that wasn't going to help much. After getting my December payout from Amazon, on Jan 1, 2016, more than a year after my adventure began, I had $6,300 on paper, but only $1,500 or so in the bank. And a big editing bill coming due, plus a book cover to purchase for Warlord.
So, I started looking for a job, and am now back in the ranks of the gainfully employed.
To summarize:
Thirteen months after being laid off, and a full year from hitting "publish" on my first book, my total "profit" from writing existed mainly in deferred payments from Amazon.com in the amount of roughly $3,400, and a bank balance in my writing account of $185. I'm sure I could have worked harder and been more productive, but I did get two books out and was very close to my third, which is a decent output for an epic fantasy author, I think.
I've learned a few things, about writing, and about myself:
I don't write well when I am in terror of ending up homeless.
I don't write well when I focus on the economics.
I write well when I'm able to think about my stories without feeling like every single word has to make a profit.
My success so far, in having made any profit at all on my first books, seems to be unusual for self-published, unknown authors. I've had a lot of other writers tell me they wish they had sales similar to mine. To which I can only say, "wow."
The thing is, for pretty much my entire adult life, I had told myself that I could make it as a writer. And despite the fact that I'm back at a regular job, and made a pittance of "real money" in my year of being a "pure writer," I think I learned a lot, and what I learned will help me to keep on writing even as I'm working a day job. And now I will never have to go to my deathbed wondering what my life would have been like if I had only had the courage to follow my dream.
I followed it. And because of what I learned by doing so, I'll be following that dream for the rest of my life. And there's another thing. Based on the success I had with "Warrior," I applied for and received a membership in the Science Fiction Writers of America (SFWA) organization. I am now, literally, a card-carrying writer.
I had wanted to become a writer. And I succeeded at that. And that's more important, really, than the balance book in the end.
End Note: Someone asked me a while ago how much money they could expect to make as a self-published writer. I wrote a blog post to answer that, based on my own experience. The post was, by far, my most popular post. "My Year as a Writer" is a very condensed version of that blog post. To read the full post, please click here.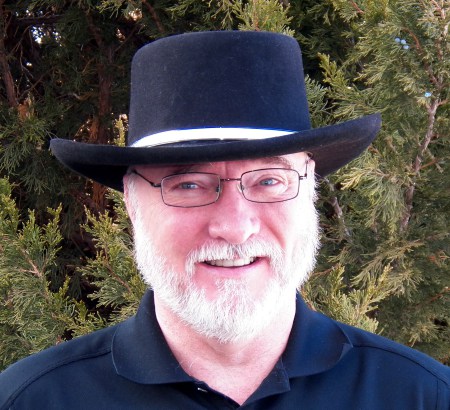 Sean Golden:
Sean Golden is many different things. Father, husband, writer, programmer, project manager, gamer, crafter, fisherman, amateur astronomer and too many other things to bore you with. He took a year off from the grind of corporate cubicle farms to write "Warrior" and "Warlock," both available on Amazon.com. The third book in the series, "Warlord" is in the final stages of writing now. Sean has a BS in physics from Louisiana State University and had the second highest rated rogue on his World of Warcraft server after taking down the Lich King, and then retiring from raiding.