A Guest Post by Gama Martinez
I have a rather ambitious release schedule this year. This Tuesday, March 29, Beastwalker, the third book in my Pharim War series gets released. After that, I'm releasing, on average, one project a month until the end of the year. Seven of those will be novels, and three will be short story collections. When I tell people this, the look at me like I'm crazy, but there are a couple of things I'm doing that make this much more bearable.
One of the most wonderful things the internet age has given me is the ability to write from anywhere. I save my manuscripts on my dropbox, which I can access from my computer, my tablet, or my phone. If I have thirty minutes in which I'm not doing something, it's a simple matter to pull out my phone and add a hundred words or so to my latest project. It's not the easiest thing to do on my phone without a keyboard, but a hundred words is a hundred words. They add up. I generally set aside at least three hours a day to write, usually at night, and during that time, I tend to write about twice what I did during the little chunks, but think about that for a second. A full third of my writing is done outside of my "writing time." Doing this, I end up with a first draft in roughly a month.
That brings up an important point. I've learned to write in small time chunks. This took me a long time to learn how to do. Some people need time to make the mental transition into writing mode. It can be difficult to learn. There is one thing that really helped me overcome that, and that was realizing that it's okay if my first drafts are terrible. They are full of plot holes. I frequently go five pages with nothing but dialog. I have major reveals that weren't foreshadowed at all. I might have as many as thirty problems like that in a manuscript, though it's rarely been that many. It's the first draft so it's fine. None of those things, by themselves, are that big of a deal. That's the key point. Once I get to my revision phase, each of these problems might take me a day to fix. Most won't actually be that long, but for the sake of argument, we'll say each takes me a day. That means if I have my hypothetical first draft written in a month with thirty day long items to fix, I can have a viable draft in two months. It's still not ready for submission, but 85% of the work is done. After that, its proofreading, beta readers, and editors. Each of those take time, but if you've made it this far, you probably won't have a problem with that.
You also need to find what time works best for you. There have been cognitive studies that suggest the two halves of your brain fall asleep at different times. It varies from person to person. Some people write best early in the morning. I do late at night. Frank Herbert wrote part Dune in one hour chunks, sitting in his car during his lunch break. Multiple other have done similar things. Find when works for you.
Regarding writer's block: I've already partially addressed it. Like I said earlier, it's okay if your first draft is bad. That's what the second draft is for. There is another school of thought on this that I don't follow but that may be of use to you. Orson Scott Card says that when you have writer's block, it means you're subconsciously detecting something fundamentally wrong with what you've already written, and that you need to go back and fix it. I can understand that view. If there is something fundamentally wrong, your story could go off in a completely random direction, however, I am an outliner, and I always know where my story is going, that keeps me from getting too far off track. If you don't outline, and you find yourself with writer's block, you may want to go back and see if there's something wrong you can fix.
There is one more thing I would like to point out. My process, the habits I've outlined above, work for me. It's taken me a long time to reach this point. I started writing seriously nearly eight years ago. You probably won't be able to read this post and churn out half a dozen books in the next year. It will take time to find your process, and that's okay.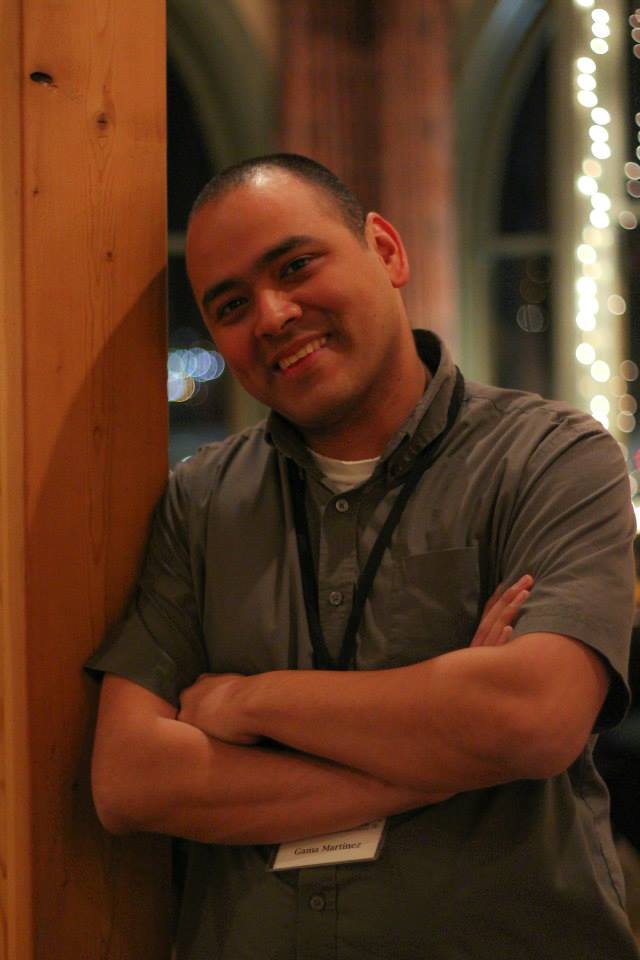 Gama Martinez:
Gama Martinez lives in the Salt Lake City area and collects weapons in case he ever needs to supply a medieval battalion. He greatly resents when work or other real life things get in the way of writing. He secretly dreams of one day slaying a dragon in single combat and doesn't believe in letting pesky little things like reality stand in the way of dreams. He is currently working on the Pharim War, a series about angels as well as The Nylean Chronicles, a new series about unicorns.