A guest post by Gama Martinez
How do you approach a series? How do you make sure that you're not setting yourself up for difficulties because the rules you established for your world in book 1 make the ending of book 6 not work? One way, naturally, is to outline the whole series, but that can be an equally daunting task. Like outlining a book, outlining a series is not for everyone. In fact, I'll go so far as to say it's not for most people, and you won't really know if it's for you unless you try it. Here's the method I use.
A number of years ago, I was talking to Brandon Sanderson, and I told him that the second book in the Stormlight Archive, Words of Radiance, felt like the end of act 1, and I asked him if that was deliberate. He said that it really was. Books 1 and 2 are act 1. Books 3 and 4 are act 2, and book 5 is act 3. That completely opened my eyes to plotting a series.
The traditional three act structure has a number of parts. What I realized in my conversation with Brandon was that many of these could be applied to a series. It's not as detailed as can be applied to a novel, but the major parts still apply. The first act is a setup. The second, which can be longer than the others, is the protagonist taking a more active role in their journey. Generally, halfway through, there is a shift. We learn that the world is not what it appeared to be. This act ends when things are pretty much as bad as they can possibly get. The third act is recovering and clawing your way toward victory. Fair warning. I am about to be giving a lot of Harry Potter spoilers, because that series illustrates this beautifully, but given that that series ended ten years ago, I'm going to assume that if you want to read it, you have. If that's not the case, just skip over the next paragraph.
For Harry Potter, books 1-2 are act 1. Books 3-6 are act 2, and book 7 is act 3. Books 1 and 2 are basically "Harry goes to Hogwarts and something happens." We're introduced to the characters, and they start to come into their own. Sure, a couple of important plot details happen, namely, the destruction of the first horocrux, but it's mainly getting to know the setting and people. In book 3, there is an immediate change. Harry starts off with a specific goal. He wants to kill Sirius Black. From then on, Harry is a more active protagonist. The shift in tone happens at the end of book 4, with the death of Cedric. Someone has died. They weren't a monster. They were a friend. This is no longer a story for children. The low point, obviously, is the death of Dumbledore. Hogwarts has always been a safe place. Sure, dangerous things happened, but it was home. Harry was always happy to get there and sad to leave. Now, "father" is dead. Home belongs to the bad guys, and Harry cannot return.
I applied many of the same concepts to my Pharim War series. I changed how long each "act" was, but having these points in mind allowed me to outline the entire series fairly early on. I knew what had to happen in book 3. I knew that in book 4, there had to be a shift. I knew where to put the catastrophe. I never follow my outlines exactly, so book 2 didn't end where I planned. As a result, I had to make minor adjustments to the outline of book 3 before I started, but I knew where the story was going, and that let me jump fairly easily from one book to the next. The ultimate result was a seven book series released entirely in the space of just under a year and a half. Try it out. See if it works for you.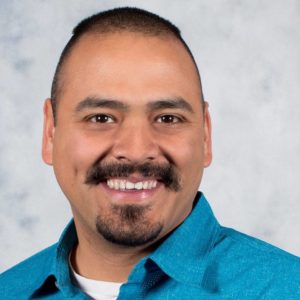 Gama Ray Martinez lives near Salt Lake City, Utah. He moved there solely because he likes mountains. He collects weapons in case he ever needs to supply a medieval battalion, and he greatly resents when work or other real life things get in the way of writing. One of his greatest accomplishments is getting Brandon Sanderson to give him a cover quote for his book, Shadowguard. He secretly hopes to one day slay a dragon in single combat and doesn't believe in letting pesky little things like reality stand in the way of dreams.