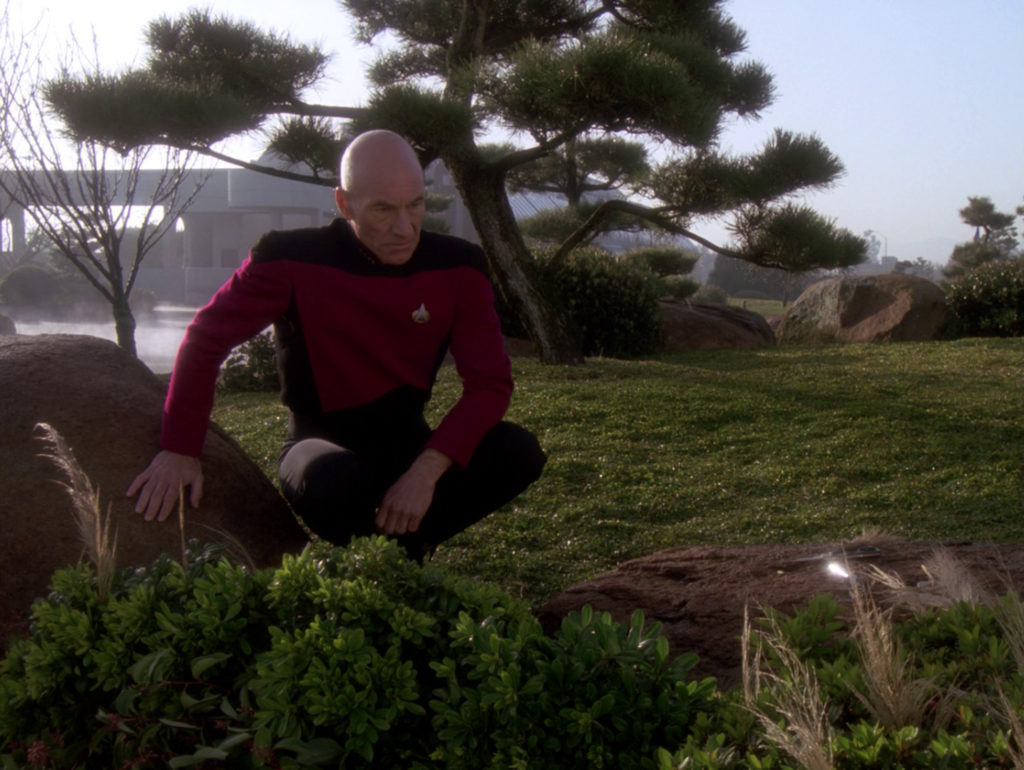 Jean-Luc Picard is the ultimate philosopher king (but this guy is a close second). The term "philosopher king" is thrown around quite a bit, but let me take you back to its origins. Plato wrote, in Republic:
Until philosophers rule as kings… that is, until political power and philosophy entirely coincide… cities will have no rest from evils… there can be no happiness, either public or private. (Encylopaedia Britannica)
And then, later:
…[the] true pilot must of necessity pay attention to… the heavens, the stars, the winds, and everything proper to the craft if he is really to rule a ship. (Wikipedia)
In other words, Plato was saying that a community—or entire civilization—could not flourish or eliminate human vice, until those in power embraced wisdom, science, philosophy… and I think diplomacy probably fits well into that same category.
Well, I'm not sure it's possible to read that and not think immediately of Gene Roddenberry's revised Star Trek premise. When he developed The Next Generation in the mid-1980s, he conceived of a future a hundred years further along than Kirk and company, one in which no human vice existed in any form. It's much more utopian in perspective than the original series, which contained, along with its high-minded notions of equality and diversity and peaceful coexistence, its fair share of fisticuffs. In The Next Generation, there were almost no fisticuffs to be glimpsed. Instead, problems were solved almost universally around a conference table, in long meetings presided over by a true philosopher king, with a crack team of scientists (and even a psychologist advisor) at his right hand.
(The ubiquity of The Next Generation's endless meetings has been soundly mocked over the years, but I confess that I actually like them. I'll take a serious philosophical discussion over thrown punches any day—both in real life and in my fiction.)
I think I fell in love with Jean-Luc Picard from the first moment I laid eyes on him. I admire his rationalism, his steadfastness, his urgency, his fairness, and his willingness to dialogue. He doesn't have all the answers, but that's okay because he doesn't solve problems by himself; he surrounds himself with smart, qualified professionals who help him understand things. In one episode, literally moments before his ship is about to explode, as the bridge is shaking apart around him, he looks to his crew and barks, "Suggestions!" There is no crisis too great or urgent for a conference.
Picard can often be seen reading works of high literature; in a world of PADDs and digital technology (or should I say isolinear?), he still holds paper books in his hands. He appreciates art and sculpture. Again and again, he is shown to value theatre. He is a musician himself, and he often listens to opera and classical music. He attends concerts and poetry readings. He is also a scientific man, deeply rooted in history and archaeology. He speaks several languages. And perhaps most of all, he is a peacekeeper, a diplomat who brings opposing sides together and negotiates compromises.
Picard is a man of passions, but he is not governed by passion. In his romantic entanglements, few and far between (and always carefully considered), he is never depicted as falling head over heels. He is not subject to whims. Nor does he use sex or romance as a weapon or tactic.
I'm not sure a character like Picard would be so readily loved or admired anymore in the same way he was in the 80s and 90s. Picard is almost too perfect, too boring in our world of antiheroes and villainous protagonists. He is emotionally stable, and he rarely succumbs to errors in judgment, and when he does he acknowledges them and learns from the experience. All the same, when imbued with Patrick Stewart's gravitas and intellect, Picard is awfully compelling.
He is the respected leader we all want to follow, a powerful figure when compared to the corrupt politicians and corporate executives we see everywhere in the here and now.
Indeed, he is the philosopher who rules as king, the true pilot who observes the stars and the heavens to preside over his ship. In the midst of near-perfect humanity, Picard shines brightly. As Shakespeare might say, he is the paragon of animals.
Plato would have been proud.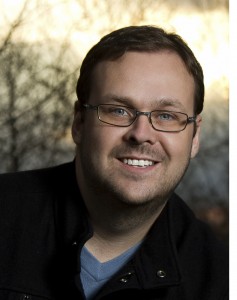 Evan Braun is an author and editor who has been writing books for more than ten years. He is the author of The Watchers Chronicle, a completed trilogy. In addition to writing science fiction, he is the managing editor of The Niverville Citizen. He lives in Niverville, Manitoba.