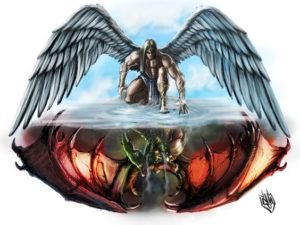 We've already had great posts about dealing with rejection , handling criticism, and taking a story back down to the studs when it has to be done.
Today I want to focus on a different aspect of shepherding your story through those difficult growing pains between completing the first draft and clicking "Publish".
Getting the critique from your editor.
Whether you're a traditionally published author working with the editor from the publishing house, or an indie author who hired their own freelance editor, this is a required step. An editor must work over your manuscript, and they return it dripping with red ink.
Talk about damage control. What happened to that perfect draft you completed, reviewed twice, and sent out absolutely READY. You were confident that all the editor would have to say about the story is that it's the best thing they've ever read, and can you autograph the manuscript for them?
If only.
It's always shocking to get that edit back. How can there be so much wrong with this story when I poured so much of myself into it? The most startling situation is when an editor says, "I really loved this story." But accompanies that positive feedback with a thirty page critique and hundreds of minor corrections.
The first time I received an edited manuscript, I felt a flood of emotion, from "there's no way they understood me" to "I'm such a hack and I'll never make it as a writer" to "Are you kidding me? Did they even read the story?"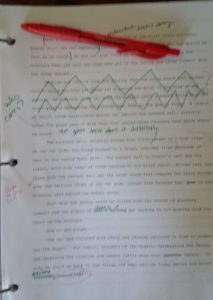 I handle it a little better now. Mostly.
Editors are not paid to be sweet. They are paid to tell the truth and to point out far more than simple grammatical errors. Sure, line edits are important, but a story needs a pass from a good content/developmental editor who can point out logic holes, problems with pacing, character arc, emotional beats, and much more.
Here's a few keys to handling that traumatic day when you get your edits back:
DO NOT build a giant pyre in your backyard and burn your manuscript.
Do make sure you hired a professional, competent editor. Sure, your cousin who took some English classes might offer some helpful insights, but they're not an editor. Indie authors often want to skimp on paying an editor, which can be one of the biggest financial investments of writing a book. Don't be one of those writers. The investment is absolutely worth it.
Take a deep breath and read through the entire critique before diving in and making changes. Make sure you understand their points, and give their feedback time to sink in.
Put your pride in a drawer. You can take it out later. Maybe. Yes, you're awesome and you're welcome to hold onto the dream that the story is going to change the world and be more widely read than Harry Potter. But it's still a draft, so it needs work.
Remember, you have blind spots. No one can see them all. You cannot afford to release a sub-par novel. Your editor can point out those holes and blind spots. Use this as a chance to learn.
Editing is how your story shines. Sometimes you need major edits, sometimes only minor polishing, but why spend months creating a story only to resist that last 10% that will turn your story into a masterpiece?
Learn to enjoy the process. It takes practice, but through editing, you can grow your writing skills, learn new techniques, shed bad habits, and see your blind spots. If you loved your story the first time you work through it, you'll love it even more the fourth time, when it's fully realized.
At first, you may think the editor is a demon incarnate for ripping into your story like they do. If you follow the process to the end, though, you'll realize they were really angels in disguise, helping you bring forth a much greater work.
If you're lucky, you'll only need to go through the full editing process once for that novel.
About the Author: Frank Morin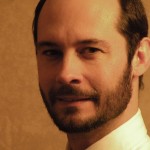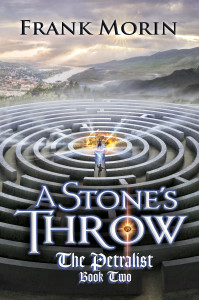 Frank Morin loves good stories in every form.  When not writing or trying to keep up with his active family, he's often found hiking, camping, Scuba diving, or enjoying other outdoor activities.  For updates on upcoming releases of his popular Petralist YA fantasy novels, or his fast-paced Facetakers sci-fi time travel thrillers, check his website:  www.frankmorin.org