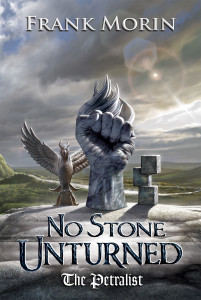 Some days it's fun to simply celebrate a big milestone.
This weekend, No Stone Unturned charged onto the world ebook scene, already hitting #17 in Amazon's Humorous Fantasy listing.
No Stone Unturned is book three of my popular Petralist YA fantasy series, which I describe as Big Magic, Big Adventure, and Lots of Humor. Check it out here. It'll be released in paperback and hardcover formats on Dec 16th.
As student armies clash in intense group battles and Connor struggles to leverage a pitifully underpowered army against overwhelming competition, the intrigue at the Carraig intensifies to deadly new levels.
There are secrets at the Carraig buried for centuries that could shake the nation to its roots. Once Connor pokes that hornets' nest, the Tallan's own fury will be unleashed. To survive, Connor must outsmart conniving noble houses, dodge international assassins, survive unbelievably bad poetry, and risk exploring new powers that were concealed for very good reasons.
As the conflict escalates and his ultimate enemy steps out of the shadows to strike, Connor must face a threat not seen since the Tallan Wars. Connor's best hope may be to embrace the thing he fears the most.
And become the ultimate unclaimed.
For more information, access to cool illustrations and maps and a sneak-peek into a sample chapter, check out this recent blog post.
About the Author: Frank Morin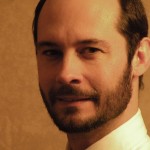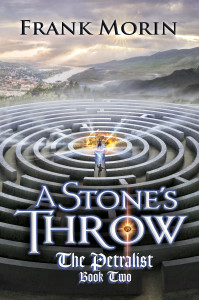 Frank Morin loves good stories in every form.  When not writing or trying to keep up with his active family, he's often found hiking, camping, Scuba diving, or enjoying other outdoor activities.  For updates on upcoming releases of his popular Petralist YA fantasy novels, or his fast-paced Facetakers sci-fi time travel thrillers, check his website:  www.frankmorin.org