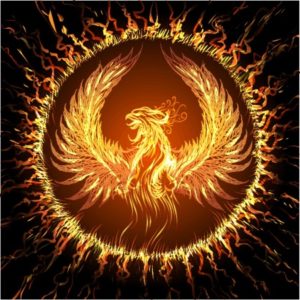 Happy New Year!
As we discuss new beginnings this month, I'm talking about those times when you must begin at the beginning – again – when to decide to throw away your novel and start over.
It's a scary idea to consider for any writer, no matter how experienced. We slave over our work, sometimes for years, pouring our heart and soul into our new creation. It's like our baby, a precious part of our identity.
So when do we kill it?
The answer to that question is kind of a sliding scale. As new authors, it can be a shock to realize that revisions are necessary, that we have to cut and chop and operate and rebuild our story, perhaps several times. At a minimum, some of those precious little nuggets we've worked into our story might have to get chopped as we refine and perfect the story. Other times, we have to cut and change more, making some fundamental shifts in our plot, characters, setting, etc.
And occasionally, we have to throw it all away and start over. In these cases, it's usually because the story we thought we were telling was the wrong story. Or our skills as developing writers just wasn't up to par with the story we were trying to tell, and there are such critical flaws in the story that it's simply not going to work.
In those cases, to save the story, we must kill it. Like a phoenix, the story might only live to be amazing only through the ashes of its previous life.
I know what I'm talking about. I'm arguably the king of the phoenix. My first novel – the four-year, three-hundred-thousand-word monstrosity that I was convinced was going to take the world by storm – wasn't. I cut my teeth as a writer on that story, and I still love it. A big, fat, epic fantasy that had some amazing elements, but was not a professional-level product. It simply was not going to work.
The day I realized that was a dark day. I faced a choice, as we always do when facing revisions of every kind. Either cling to my pride and embrace that parental impulse to protect this precious story I had worked so very hard for so very long to produce. It's understandable, but that approach would have guaranteed the story never succeeded.
Or – kill the story and start over. That's what I did. I threw it away (really should have held a solemn ceremony with a huge bonfire in the back yard). Then I started over. Page One.
I took the elements that had been good – some of the worldbuilding, some of the characters, etc. And I redesigned an entirely new story. It was a painful process, but it was also amazing and awesome because the resulting story was ten times better. I will likely release it this year.
You'd think after all of that, I'd know how to write a first draft that was mostly good and only needed minor revisions.
Nope. Not me.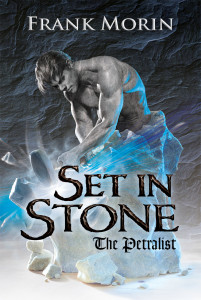 My second book – Set in Stone – book one of my popular YA fantasy series – suffered its own issues. I actually outlined this story to the Nth degree in the hopes of a near-perfect first draft. Problem was, I was outlining the wrong story. By the third draft, I realized there were fundamental flaws with it.
So I chopped about 80% of that novel and rewrote it again. The result was amazing. I added the humor, which is such a big part of the series. And I plunged deep into the unique magic system and added several new characters, which are some of the most popular characters in the series. If I had clung to the original draft, the story would have tanked and I would have wasted an entire world and years of effort.
So shredding that story and rebuilding it again was the only way to save it. Phoenix number Two a success.
Just about every other novel I've written has also required massive rewrites. Maybe you're smarter than me or better skilled and your stories don't require such overhauls. But don't hold back. The story is what matters, and first drafts are sometimes a process of discovering what your story's heart really is. Rewrites are when you get to polish the story and craft it to perfection to make that heart really shine.
This week, I'm enjoying a rare writing retreat where I'll be diving into edits on my next Facetakers time travel thriller. I'm not expecting to need such in-depth rewrites, but as I get into the revision process, I'll do what it takes to make the story shine.
The story deserves it. My fans deserve it. So I do the work.
I'm a storyteller. It's what I do.
About the Author: Frank Morin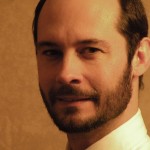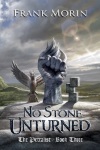 Frank Morin loves good stories in every form.  When not writing or trying to keep up with his active family, he's often found hiking, camping, Scuba diving, or enjoying other outdoor activities.  For updates on upcoming releases of his popular Petralist YA fantasy novels, or his fast-paced Facetakers sci-fi time travel thrillers, check his website:  www.frankmorin.org