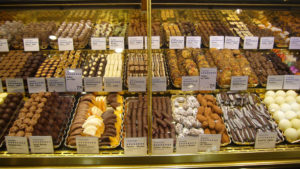 As Guy discussed yesterday, sometimes it's necessary to change up an author's approach and writing style when developing stories in very different genres. It's also important to make sure different stories in the same genre feel unique and fresh, even though they're recognizable as written by the same author.
You can use your own special sauce, but still need to tweak the recipe so stories don't feel so similar readers feel bored or frustrated.
A great example comes to mind. Long-time favorite author, David Eddings. He wrote great epic fantasy, and part of his special sauce included large casts of endearing characters. Sure, a lot of those characters easily fit into fantasy tropes, but he portrayed them with flair and humor and made them real. As a young reader, the characters felt alive to me, like long-time friends, and I was eager to share in their adventures.
Eddings introduced some of my all-time favorite characters in The Belgariad, a five-book series that followed the development and growth of the simple farm boy Garion until he matured into Belgarion, the mighty sorcerer and king of a league of nations. Cool stuff. Belgarath, the ancient and grumpy old sorcerer was a hoot to read about. Silk, the spy/assassin/thief, fascinated me, while Barak, the hulking viking-type warrior was a classic brute with a heart of gold.
Then in The Mallorean, Eddings again launches into a very similar tale, using the same beloved characters. That second five-book series was one of my favorites as a teen. The characters were well developed, they played off of each other extremely well, and their adventures were fun and creative. Eddings even poked fun at the fact that the second series was so similar to the first, and that actually worked really well.
A later series that Eddings wrote offers a cautionary tale, though. The Elenium, although a fantastic series in its own right, included perhaps too much of Eddings' special sauce. Although on its face the story is very different from the epics centered around Garion, it explored very similar concepts. The most striking similarity was how the characters interacted.  The makeup of the protagonist team was very different, but it felt like they were falling into the same patterns as the group of companions in the Belgariad and the Mallorean.  For me that made it harder to enjoy the books because it felt like Eddings was trying to imbue the same hearts into his cast. That was sad, because they were really good books, but they needed a little more space of their own to really shine. I wonder sometimes, if I had read them first, would I have loved the Elenium more and felt the Mallorean was too much of a copycat?
I still recommend reading all of those series. They're classics and well worth the read. I've found that with pretty much every favorite author, there are lessons I can learn. With Eddings, it's distinguishing the different series a little more. I'm grateful to find examples of what works and maybe what doesn't already out there to learn from and make my own writing that much better.
So develop your special sauce, be aware of it, and at times be sure to change up the recipe with a new story or series.
About the Author: Frank Morin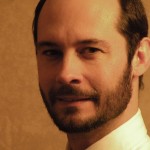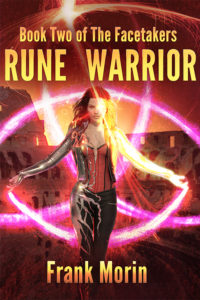 Frank Morin loves good stories in every form.  When not writing or trying to keep up with his active family, he's often found hiking, camping, Scuba diving, or enjoying other outdoor activities.  For updates on upcoming releases of his popular Petralist YA fantasy novels, or his fast-paced Facetakers Urban Fantasy/Historical thrillers, check his website:  www.frankmorin.org