This month is supposed to be all about how to build and keep momentum. But I must admit that right now I feel sort of like a phony talking about all my amazing momentum hints and tips. Because I've been pretty low on the momentum scale for the past year or so.
That's because life.
Two years ago, I had crazy dreams of being a full-time writer. I had the luxury of living off a separation package that provided a good income for most of a year, and I used that time to hammer out my War Chronicles trilogy. Or most of it. It turns out that making a living as a writer isn't something that I was able to just turn a key, and bang! I'm a successful writer!
Don't get me wrong, I did very well with my trilogy. I got an audio p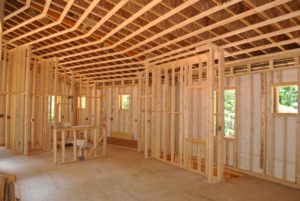 ublishing contract to go along with my self-published e-book, and between the two of them, I did quite well for a first-time author without a standard publishing contract. I'm proud of what I accomplished.
But in the end, I had to go back to work. Full time. With additional hours quite often. And that meant I had to learn the new job, and learn an entirely new sort of programming to go along with it. Which meant long evenings and weekends taking online programming classes and writing code to learn how it all actually worked. I am one of those who learns by doing, so I had to do it.
On top of that, we had just purchased a lot on a lake, and built a house. The house was finished about ten months ago. Well, "finished" is a relative term. The basement and landscaping weren't finished. I had to do all that myself. Which meant lots of long nights and weekends focusing on house finishing tasks, which are still not completely done, and I am just now really getting into the landscaping side. So that's also lots of long nights and weekends.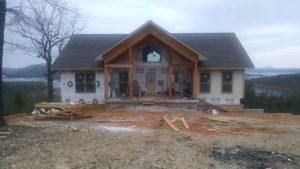 So, in the past ten months, I've managed to write only about 40,000 words on my current novel.
And you know what? That's probably pretty good for the circumstances I've been in. Even if it does come out to roughly three hundred words a day. Because at the very least, I've kept at it. And what I have written, I think, shows a lot of growth from my previous writing. I learned a lot from my first experience as a writer.
But I can't really call that "momentum" in the sense that most of these articles mean. But sometimes I think that "momentum" of the sort I've managed can be just as important as pounding out a thousand words a day, day after day, to the tune of three or four books a year.
Because I've never considered giving up on my dream. It's just been prioritized against some other very important priorities, and I've made steady, if slow, progress.
I guess what I'm trying to say here, in the context of momentum, is that the most important aspect of momentum may not be how many words you write each day. It may be more important that you just maintain the dream, and even when it is incredibly difficult to find the time to write, you manage to carve out evenings or weekends when you pick up where you left off, dust off your keyboard, and pound out another scene. And another. My output may have been a trickle, instead of a flood, these last ten months, but that trickle has never dried up. I've never lost track of the story, and when I do find the time to write, it feels great to put another chapter behind me.
And that's the thing that really matters. Writing, as important as it is to me, is not my entire life. Other things matter, and sometimes they matter more than writing. But as my time has become freer since completing some major projects, I've been improving my word count, and I feel like that will continue. I'll get this story done. And another. And another. It just may not be as fast as I would like, that's all.