I love in Shrek when he tells Donkey that ogres are like onions. They have layers. Even though Donkey suggests layered cake would be a better image, the onion analogy really works.
Books can be like ogres, onions, or cake, depending on the day and how your current scene is going. They've got lots of layers, and sometimes discovering a new layer can dramatically affect how we approach a work in progress.
Diving deep into a new novel during a focused writing burst like Nano can really help the story come alive in ways impossible to do when we're outlining or planning or just writing a chapter a week. When we get deep into the zone, we can see things about the story we might have never imagined. We peel back the outer layers of plot, setting, and outer conflict to some of the deeper layers of motivation, inner struggle, and world view of our characters that shape their decisions and how they react to the world.
Those moments of discovery are awesome for both pantsers and plotters, and they're key to ensuring that a story is deepened as well as broadened. We need to feel the heart of a story and make sure all of those layers align. Until we know those layers and make sure they build upon each other in a solid, optimized way, there's at least one more draft that still needs to be done.
I've learned the hard way that even when I thoroughly outline a story, I don't really know that story until I've worked through all those layers. I might write a huge 200,000 word draft that only touches on the outer layers. It's not until I begin working edits and diving deeper that the true story emerges. Sometimes that requires some pretty substantial rewrites, but that's a necessary price to pay for producing a professional quality story. If we quit before that, we've cheated the story and ourselves.
Here are a few things to ask yourself about your story to check your progress and make sure you haven't missed any important layers:
Is your plot finished? Do you have a solid arc, including your plot points? Do you know the ending?
Is your setting well defined? Are the locations where scenes take place fleshed out with sight, smell, sound, taste, and touch? Is your blocking clear and easy for readers to follow?
Is your main protagonist's challenge clearly defined, with a clear antagonistic force in place, with rising stakes.
Do you know what motivates your protagonist? Your antagonist? Other main characters? Why do they see the world the way they do, and are they open to changing that world view, learning, and growing, or are they fixed, closed-minded, and set in their ways?
What is your protagonist's inner struggle?
What do other characters struggle with? How do they handle stress? How do they handle change?
If you can answer all of those questions with confidence, you're well on your way. Keep charging ahead to the end. If you're not sure, take a few minutes to think about these layers and consider how answering them might add depth and meaning to your story.
About the Author: Frank Morin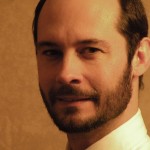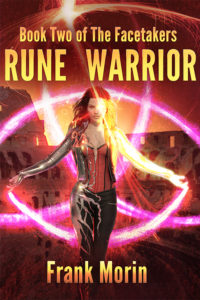 Frank Morin loves good stories in every form.  When not writing or trying to keep up with his active family, he's often found hiking, camping, Scuba diving, or enjoying other outdoor activities.  For updates on upcoming releases of his popular Petralist YA fantasy novels, or his fast-paced Facetakers Urban Fantasy/Historical thrillers, check his website:  www.frankmorin.org