Guest Post by Chris Marrs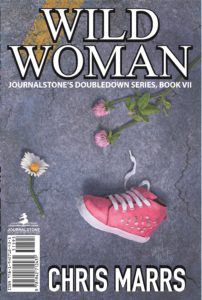 If you're a panster like I am, then your first draft probably contains quite a few random place holder scenes, notes, and a plot that may end up looking like a different animal at the end than the beginning. Which, to a lot of people I know who plot meticulously, doesn't seem very efficient. A pantser's first draft is likely to be less organized than a plotter's and, if it's like mine, will need a complete rewrite.
Since I have difficulty reading for long stretches on a computer I print the manuscript. A page of a first draft may look like:
 "Mist off the lake—remember to change setting from barn to cabin—swirled around the base of the giant oaks dotting the shore. The slap-splash of oars cutting through water startled a loon. In a flurry of wing beats and a lonely sounding call, it took to the air. Mark chanced a look over his shoulder as he leaned against a tree trunk. Ragged breaths hacked his throat. Emerging from the tree line a dark figure. Harry pushed off from the oak and waded into the lake.
"Help!" he yelled hoping whoever paddled out there would hear and come to his aid.
The almost seductive shush-shush of tall grass and random crack of a small tree breaking came closer. Heart racing, Mark waded further into the lake. The boom of a shotgun blast made need to find a distinct sound that's not trite or maybe an action for the character would work better than a sound."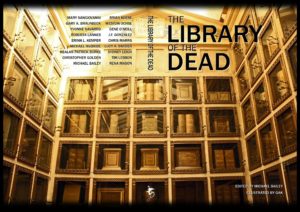 Pretty messy, right? There are notes and poor/confusing sentence structure not mention the MC's name went from Harry to Mark because Mark suited the character better later on. And a whole lot more crap not shown in the sample. Things like gratuitous scenes that don't further plot or character arc, the main character acting out of character, and strange rambling sections that aren't quite sure what they're trying to say. Alternately, I discover little gems. A wonderful turn of phrase or two that zings, a character flaw or trait in a minor character that compliments the main character's struggle or strength, and maybe a random scene that subtly enhances the theme. Personally, going through the first draft is more enjoyable than writing it even though there is a lot of stuff to got through and piece together.
As I'm reading, I'll circle the paragraphs that stand out and I want to keep and scratch out the ridiculous or redundant. I'll make comments, use the backside of the page for loose rewriting, and question character motive. I'm also looking for continuity—more specifically where it took left turns—for how the plot and character arcs relate, and for which notes are applicable and which aren't. And all the usual culprits you look for when reading a first draft pantser or not: theme, voice, setting, ect.. Grammar and the like I leave until after the second draft. Then I open blank document and start again using the first draft as a guideline. Like I said, not very efficient but I have found my second drafts come closer to a plotter's third.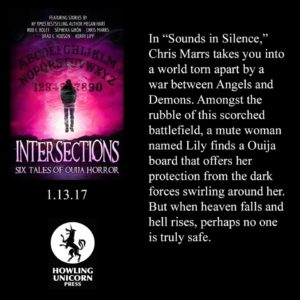 It's only after a clean up of the second draft that I will send the manuscript to my beta group. In my opinion, my pantser first draft isn't fit for light of day. Honestly, even if you plot I feel the first draft shouldn't be let out the door. I feel you owe it to your beta readers to send as complete manuscript as possible. I have a wonderful beta group and if I sent a first draft or first draft point five where I've taken out the notes and "tidied" up the story, they would send it right back unread. The mindset being one is unable to constructively critique a first draft and I am wasting their time wading through b******t. So I wait until I'm finished editing the second draft before sending it to them. I have found I receive better critiques this way and, as a beta reader, am able to provide more constructive critiques.
I liken a pantser first draft to putting together a jigsaw puzzle. In the beginning the task of putting together all those pieces seems daunting. Then the pieces begin to fit together and the whole picture starts to emerge in a way you hadn't dreamed. I love that, that seeing where my imagination went without being obligated to a plot. So, despite the extra work, I'll stick to pantsing the first draft.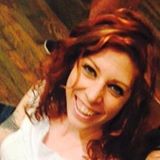 Chris Marrs lives in Calgary, Alberta with her daughter, a cat, and a ferret. She has stories in
A Darke Phantastique (Cycatrix Press-2014)
, the Bram Stoker winning
The
Library of the Dead (Written Backwards Press-2015),
and in
Dark Discoveries Issue #25/Femme Fatale, October 2013.
Bad Moon Books published her novella
Everything Leads Back to Alice
in the Fall of 2013. Her novella,
Wild Woman
, was published in September 2015 as part of JournalStone's DoubleDown series.
Entangled Soul
, a collaborative novella with Gene O'Neill, was published by Thunderstorm Books in November 2016. January Friday the 13
th
, 2017 saw the publication of
Intersections: Six Tales of Ouija Horror
in which her story
Sounds in Silence
appears. She has two stories available with Great Jones Street short story app.You can find her at
www.hauntedmarrs.com
,
https://www.facebook.com/chris.marrs.14
, on Twitter as @Chris_Marrs, or Instagram as hauntedmarrs.