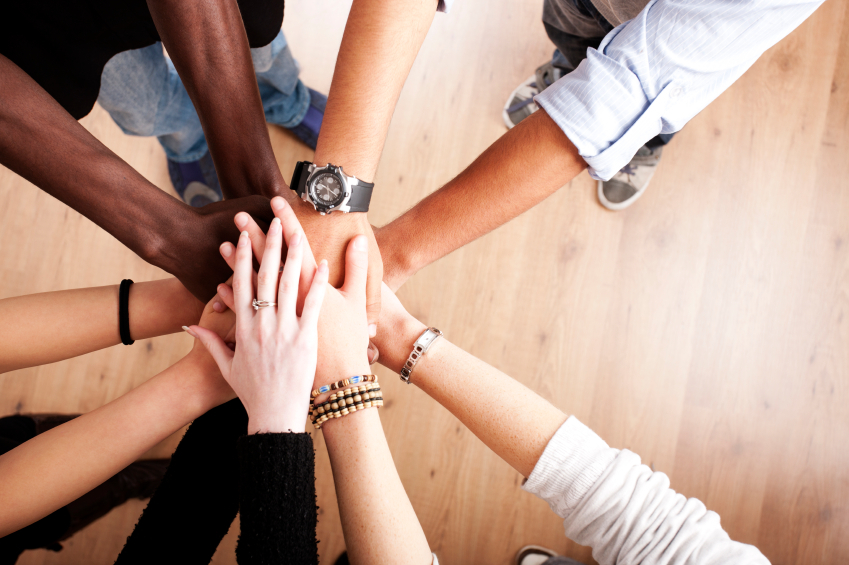 As a new writer, it's absolutely vital to have people in your corner. People who believe in you and your writing and want the best for you. Sometimes, these people are coworkers and friends, though they may just be your family members for now.
No matter who they are, they are your core group. These are the people who are going to help push you when you feel like giving up, and who will read your work and recommend it to others.
But this group doesn't assemble by accident. You must assemble them. But how?
Talk to your close friends and family about your dreams. If you haven't sat these special people down yet, now is the time. Tell them that writing is your ultimate goal, and tell them more about what you like to write. Tell them your plans. Tell them what you'd be open to doing in the future – writing for companies, screenplays, blog writing, etc. Tell them your ultimate goals for your career.
Ask them to help keep you motivated. This might mean different things for different people. One person may want their support network to hound them, constantly ask them if they've been writing and how much they've accomplished. Others may just want a casual check-in here and there without the pressure. Figure out what is best for you, and then ask your close friends and family if they would be willing to be that for you in your quest to be a writer.
Ask them if they'll commit to reading your work. That means when you have something polished and ready to self-publish or send off to an agent or publication, that they'll read it. You want your core group to be intimately acquainted with your writing and style. This step will also refine your core group – you might find that someone in your group doesn't like the genre you're writing, or doesn't like your writing (GASP!). Don't be alarmed – you can't please all the people all the time. Give them a break and let them go. You want the people who really love your work in your core group.
Ask your core group to spread the word when you have something published. After your team has read your work and once it is published, ask your team to tell others about it. This might mean blasting out a link to your book on social media, putting up flyers at their work or local coffee shops, or simply telling a few people they think would enjoy your story.
Let your core group know that you appreciate them. Take care of this group of close friends and family. They're putting in quite a lot of effort to help you build your dream. Not only give them sneak peeks of your work early, but also buy them ice cream. Take them out for dinner. Thank them over and over and over.
Repeat. Continue writing and spreading the word through your street team, even if that team remains just close friends and family.
The truth is, many of us do not have the luxury of an immediate audience who loves our work. Basically, none of us do. However, you do have loved ones who care about you and who care about your work, and those people are not to be underestimated. They are the ones who care about you the most, and can help you start your street team and watch it grow with you into a healthy, large audience of fans.