A few years ago at a writing seminar I was asked if I'd be attending a local upcoming "Con." I wasn't exactly sure what a Con was. My friend clarified that she was referring to "Comicon."
This may come as a surprise to some, but I hadn't ever heard of Comicon. Or Dragon Con or Worldcon except that it sounded like Worldcom. (No I promise that isn't a knock at the Hugos. I really was this ignorant).
But I didn't want to flaunt my ignorance so I googled, Comicon and sure enough there was one in Phoenix that summer.
Have you ever learned an exotic word that you could swear you've never heard before, but once you learn it, you hear it everywhere? All of the sudden, everyone I knew was talking about Comicon.
So I gathered the family and we ventured to the conference center. I was blown away at how popular it was. There were crowds upon crowds of people, most dressed up like it was Halloween. Someone asked me if I was into Cosplay. This was also a new word for me and it sounded, well, kinky, so I shook my head and ran away.
As far as the Con, My kids loved it. I loved it. My wife would have preferred about anything else but she obliged, allowing me to be amongst "my people" as she lovingly called the attendees.
So, I'm still a Con novice, but I'm gaining experience. I have attended a smaller con in Arizona and last year I went to Salt Lake Comic Con as a volunteer in the Word Fire Press exhibitor booth.
And today, I have returned one year later to that same Con of Cons to be amongst my Word Fire friends but this time I brought my son and I might even let him Cosplay. Because I've made it my mission as a dad to help my children have a better childhood than I had. That's how we make the world a better place. My son knows what a Con is. He also knows that Salt Lake Comic Con is different (though it is of similar pronunciation) than Phoenix Comicon or San Diego Comic-Con. And there are a good many more Cons of comics and other great things.
Here's a helpful list and for the sake of humanity, please take your children; after all they are our future.
Salt Lake Comic Con – August 31 – September 3, 2016
San Diego Comic-Con – July 21 – 24, 2016
Phoenix Comicon – June 2 – 5, 2016
Phoenix Comicon – Fan Fest Dec 4 – 6, 2015
Dragon Con (Atlanta) – September 2 – 5, 2016
2016 Worldcon hosted by MidAmeriCon II (Kansas City, MO) – August 17 – 21, 2016
Rose City Comic Con (Oregon) – September 10 – 11, 2016
World Fantasy Con 2015 (Saratoga Springs, NY) – November 5 – 8
World Fantasy Con 2016 (Columbus, OH) – October 27 – 30
Click here to see a bunch more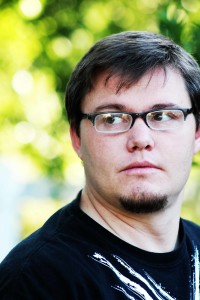 I live in Arizona with my family, wife and five kids and a little dog. I write fiction, thrillers and soft sci-fi with a little short horror on the side. I've got an MBA and work in finance for a biotechnology firm.
I volunteer with the Boy Scouts, play and write music, and enjoy everything outdoors. I'm also a novice photographer.
You can visit my author website at www.jacekillan.com, and you can read some of my works by visiting my Wattpad page.