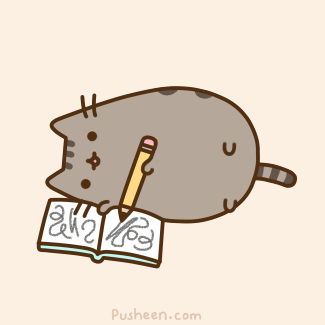 Perhaps the most dreaded feedback for a writer or a skyscraper architect to receive is: "Can you make it shorter?" For some writers, this is one of the most painful parts of the editing process. For me, it's… well, I actually haven't gotten that note before. I write short, and I friggin' like it that way.
Turns out I'm not alone. I've received some significant compliments from editors and publishers on my short, concise, and to-the-point cover letters. I found this curious, until I realized I have lots of experience with cover letters. At a former job, I was first point of contact for applicants and read literally thousands of cover letters. I'd taken note of what worked, what didn't, and what could work if finessed. Below, I'll give you that basic structure based on what you're submitting to an editor or publisher.
The most important thing to mention is that if you can turn the basic into the unique without it being overblown, braggy, or down-right weird, then do it. Your cover letter is your chance to introduce yourself in a provocative, distinct way. Take advantage of the opportunity!
Dear EDITOR/PUBLISHER NAME,
(A)It's my pleasure to submit SHORT STORY/MANUSCRIPT TITLE for your consideration for PUBLICATION NAME.
(B1) [If you are submitting a novel, directly go in to a little about yourself. In this section about yourself, be sure to mention:
If you have met the editor or publisher at an event, immediately remind them when and where you two met, and remind them that they asked to see your work
Published works (if you have many, choose your top three or just use the titles of the magazines, for example: My short stories have appeared in Intergalactic Medicine Show, Pseudopod, and Daily Science Fiction.)
Ongoing works such as blogging, reviews, or newspaper/magazine columns
Soon-to-be published works
Long-term works (ex. "I am currently writing a horror fantasy series set in 1920's Brooklyn.")
Any other writing-related credits (editor, copywriter, etc.)
One or two sentences about yourself including your day job, inspirations, aspirations, unique experience you hold that might be attractive to a publisher — this is an opportunity to hook an editor with your personality]
(B2) [If you are submitting a short story, I recommend first talking about the story:]
"SHORT STORY TITLE" is a X,XXX-word GENRE (ex. psychedelic fantasy) set in SETTING (ex. the heart of an acid trip).  INCLUDE 2-3 MORE SENTENCES ABOUT YOUR STORY. THIS IS YOUR ELEVATOR PITCH. MAKE SURE YOU REALLY HOOK THE EDITOR WITH THIS DESCRIPTION — MAKE THEM SO CURIOUS THEY CAN'T HELP BUT READ YOUR STORY TO FIND OUT WHAT HAPPENS.
(C1) [For submitting a novel, now is the time to go into 1-3 paragraphs about your story. This will be different than what is explained in B2, as you need to go into a longer pitch of your novel. In these paragraphs, take the editor on a small tour of what they can expect to read in your novel. Go over the main characters and basic plot, then mention the themes you delve into as well. After the long pitch, if you haven't mentioned it already, state your target audience for your novel, approximate word count, and any other information you feel is important for the editor to know. For example, mention that you gave your novel to ten 5th grade boys (your target audience), and provide quotes of from the boys detailing how they loved the book.]
(C2) [For submitting a short story, now is the time you can talk about yourself. Keep it to a paragraph and just list your past, ongoing, and soon-to-be publications, and a fact or two about yourself (where you live, that you are a professional skydiver, that you have 49 grandchildren, etc.).]
(D) [Thank the editor for their time in this short section, and put it in your own words.] I appreciate your time, and thank you for taking a look at my story/novel "SHORT STORY TITLE"/NOVEL TITLE. I look forward to hearing from you.
(E) [Your personal information goes here such as:]
NAME
E-MAIL ADDRESS
PHONE NUMBER (optional)
As you may have noted, a cover letter for a novel will be a bit longer than a short story, but both should be limited to between four and six paragraphs. You don't want the editor spending their precious time reading your cover letter. You want to leave them intrigued as to who you are and excited to read your story. So much so, they'll jump right into reading your manuscript.
Additional (and helpful) resources:
Submission and Formatting Basics: http://www.writersdigest.com/tip-of-the-day/how-to-submit-short-stories-formatting-basics
Writing a Query Letter: http://www.writersdigest.com/online-editor/how-to-write-the-perfect-query-letter