A guest post by Lehua Parker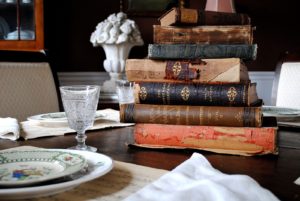 As an author of books in a three series and workshop instructor, I'm often asked by other writers about character development—specifically, how should characters change from one book to the next. I always say it all depends on whether your series is more like a fast-food burger or a chef's table dining experience.
You know us Hawaiians; it's all about the food.
When you walk into a burger joint, you pretty much know what you're going to get—some variation of a basic grilled patty in a bun. In its purest form, a burger series is a book version of a television show like The Simpsons. Within an episode there's usually some character growth—for example, Homer learns that honesty is the best policy when his lies cause a nuclear meltdown in Springfield. But magically, from one episode to the next, Homer's character is reset to his original factory-flawed default settings. From season one to thirty, Homer chases one doughnut after another, hangs out at Moe's, and never learns or suffers from the consequences of his actions for more than half an hour. For some audiences, consistency is part of the charm.
Don't knock it. It's why McDonald's sells over a billion Big Macs a year—and counting.
To keep pages turning, burger books focus on plot, not character development. Detective, children's, and adventure genres boast some of the best-loved burger series. One of my favorites is Robert Parker's Spencer novels. First book to last, Spencer changes his underwear and not much else. A crime is committed. It gets solved. Some shooting, drinking, sparkling repartee, and bed-hopping happens in between. The order in which readers devour the novels doesn't matter much to their enjoyment, no more than having a bacon cheeseburger one day and a jalapeño ranch burger the next. Other burger series include Nancy Drew, Clifford, Curious George, and most chapter book series.
Burger book authors understand that with infinite combinations of new toppings and special sauces to season the plot, there's no reason to mess with the character of the ground chuck. Burger books follow the same beats throughout the series, making outlining a breeze. Without long-term consequences, well-known characters are easily dropped into plot lines limited only by imagination. Best of all, with no over-arching storyline, the series never ends.
Like a stop at Five Guys, I know what I'm getting when I pick up a Spencer novel—and I know I'll like it. For authors trying to make bank with a series, a reader's taste for charbroiled is gold. The Simpsons is in production on season thirty, folks. That's how deeply some fans fall in love with characters—the same, unchanging characters. And when you think about it, almost 700 episodes is a lot of lettuce.
But no matter how juicy, few people crave burgers all day every day. Variety being the spice of life, it should be no surprise that some series are the literary equivalent of a multi-course chef's table meal. When you sit at the chef's table in a restaurant, you relinquish control over your dining experience to the chef who determines the pacing, ingredients, and presentation of each course. For readers, it's about surrendering the meal to the author and savoring each dish on the way to dessert.
Think of the Harry Potter series by JK Rowling. In each book, the wizardlings go on grand adventures as they defeat obstacles like finding the Philosopher's Stone or winning the Tri-Wizard Tournament. But underneath every scene is a more important tension, an overarching conflict between Voldermort and Harry that advances until the series climax.
Now imagine if you'd read the last book, Deathly Hollows, first. The entire meal is ruined. You can't go back and experience the delicious tension that builds in the previous six books knowing Dumbledore's end game and Snape's true character. The pay-off of the climax is reduced to a whimper if you haven't seen Harry, Ron, and Hermione grow from knock-kneed first years to full-blown wizards.
Reading a chef's table series out of order is the equivalent of eating dessert first and spoiling your appetite.
Just as a chef considers the textures, flavors, and juxtapositions of each dish in his set menu, the author of a cohesive serial story forces characters to change and grow from book to book, ultimately piquing the reader's hunger for the next course. Chef's table series can—and should—have fantastically engaging external plots, but the real nuance and satisfaction comes from the unfolding of the characters' internal journeys.
Chef's table series tend to be epic in scale and page count. Big thick books offer immersion into not only a world and plot, but into the characters' innermost desires, thoughts, and beliefs about themselves and the world around them. The conceit that chef's table books change lives has a grain of truth. Harry Potter, Star Wars, The Dark Tower, A Song of Ice and Fire—all multi-course chef's table meals. For a satisfying binge-worthy read, these are the droids—and books—you're looking for.
So as an author, which kind of series is right for you? Do you focus on interchangeable, plot driven books or on crafting one long extended meal served in courses?
Burger books are fun and fast to create—over the lips, on the tongue, and gone the next minute—designed to delight readers and probably stick to the ribs no longer than lunch. The payoff's fast and delicious, and the time commitment for the reader is seldom more serious than a few hours, making burger books easy for casual diners to take a chance on. Burger book characters don't change much from book to book, and that's a good thing.
Chef's table series allow authors to explore deeper themes as they build flavors and textures through multiple books on the way to a death by chocolate climax and pay off. Chef's table series are designed for pondering deep truths, and authors and readers can lose themselves in the stories for days, weeks, months—even years. These hearty stories stick to ribs, and unlike many burger books, carry the heart and soul of the author. Through a chef's table series, characters go through the wringer and come out 180° from where they started, and that's a good thing.
Me? I cook like a write: a little of this, a pinch of that. Along with works that combine to tell one continuous arcing storyline, I write shorter burger books that tie in with my chef's table offerings. Often a burger book will bring casual readers to one of my chef's table series, hungry for more. At the very least, burger books give fans something to snack on as they wait for the next chef's table seating. Most importantly, I find an occasional burger book is a much-needed break from all the angst of a chef's table series. Sometimes an author needs to write about a shark munching a disrespectful tourist without contemplating the meaning of being a monster.
But I digress.
Happy writing! And bon appétit!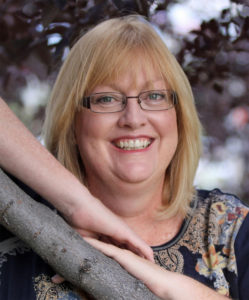 LEHUA PARKER is the author of the award-winning MG/YA Pacific literature magic realism fiction series, The Niuhi Shark Saga: One Boy, No Water; One Shark, No Swim; and One Truth, No Lie, and other speculative works. Originally from Hawaii and a graduate of The Kamehameha Schools, Lehua is an author, book doctor, public speaker, and business consultant. Trained in literary criticism and an advocate of indigenous cultural narratives, Lehua is a frequent speaker at conferences and symposiums. She cannot wait for June to see how the Honolulu Theater for Youth has adapted her work into a play.
To find out more about her works or to follow her adventures via social media, visit her website at www.LehuaParker.com.