There's a rule of thumb I've referenced in multiple posts here at Fictorians regarding how the kind of universe your story exists within helps define its genre. The rule was brought to my attention via Daniel Abraham in a Clarkesworld post on grimdark fantasy that's well worth a full read. Mr. Abraham in turn attributes the rule of thumb to Walter Jon Williams, and I'll quote the relevant passage of the Clarkesworld piece (one of their "Another Word" series of posts) below so that no meaning is lost in the paraphrase:
"In fantasy, the world is essentially benign; in science fiction, the world is essentially amoral; in horror, the world is malefic. Put in terms of illness, fantasy evil is an illness from which the world must recover. In science fiction, evil is a social construct put on a universe that simply is the way it is. In horror, evil is the natural deformity of the world from which there is no way to recover."
— Daniel Abraham, "Literatures of Despair," Clarkesworld, 2013
Now, as with any rule of thumb, there are grains of truth to this surrounded by sand-hills (salt-mountains? I'm not clear on what kind of "grains" this metaphor refers to, and so my metaphor is collapsing) of wiggle-room. I've spoken at length about how genres tend to bleed together and how often works of fiction fail to fall squarely into one genre or the other.
But for the sake of argument, let's take this rule of thumb at face value. Close examination of the physical (or metaphysical) underpinnings of what makes your fabricated world tick can help you decide what kind of story you should be telling, and even how that story ought to end. For those authors who have an easier time coming up with fantastically detailed worlds than they do defining a particular story to tell within them (you know who you are), here is one way to narrow down the multitudes of options. It can also be a useful set of guideposts to pantser-style writers who find their story getting away from them in ways they don't like, as opposed to ways they do.
And that's not all the rule is good for. Like all rules, it's good for breaking. Say your goal is deconstructing a popular genre. Well then, perhaps your Tolkienesque epic fantasy story can run afoul of a universe where everything is horrible all the time and the heroes can ultimately lose or the horrific truths forming the foundation of your world can be unexpectedly defeated by the actions of the protagonist, fundamentally restructuring everything that came before. Nothing can be as exhilarating (if done well) or as frustrating (if done poorly) as a twisted expectation.
If you do go this route, I recommend a "frog in boiling water" approach, even though that particular metaphor is untrue (it turns out frogs are not that stupid). Begin with the obvious notes of one genre but quickly introduce a discordant note that points to the genre your story will eventually more into. Gradually shift from one to the other as the plot progresses, so that the transformation feels necessary by the very end. This is particularly effective in shifting from fantasy or science fiction into horror, particularly if you can ramp up the dread while staving off the final realization in the reader until the last possible moment.
In the end, it's best to think of this rule of thumb, like any rule of thumb, as a tool rather than a boundary. Just remember another saying I've become fond of: don't tear anything down before you understand why it was built in the first place.
About the Author: Gregory D. Little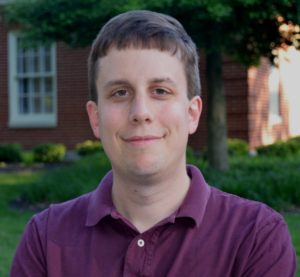 Rocket scientist by day, fantasy and science fiction author by night, Gregory D. Little began his writing career in high school when he and his friend wrote Star Wars fanfic before it was cool, passing a notebook around between (all right, during) classes. His novels Unwilling Souls and Ungrateful God are available now from ebook retailers and trade paperback through Amazon.com. His short fiction can be found in The Colored Lens, A Game of Horns: A Red Unicorn Anthology, Dragon Writers: An Anthology, and the upcoming Undercurrents. He lives in Virginia with his wife and their yellow lab.
You can reach him at his website (www.gregorydlittle.com), his Twitter handle (@litgreg) or at his Author Page on Facebook.