In Part 1, we talked about why critiques are needed and how hard it sometimes is to accept the feedback. But what exactly is a critique? The word itself reminds us of critics – you know, those dreaded experts who review movies,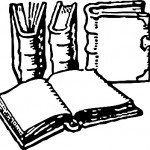 theaters and books, who are known to publicly humiliate artists. It also reminds us of those nasty teachers who rarely said anything positive except how good their red ink looked scribbled across your work.
A critique is about critical analysis but unfortunately, some focus only on the critical part. A critique is about feedback, providing constructive criticism which makes every facet of the unpolished gem shine. Sometimes it means explaining why certain things don't work well to help the writer see and understand where the writing can be made stronger; plot holes, logic gaps, unsympathetic protagonist, craft issues. Other times it's about pointing out the things that work well because those are the writer's strengths and they must be encouraged so the writer doesn't lose sight of what he does well.
Here are some basic points to remember:
Ask the writer what is wanted? A readers critique that identifies what is and isn't working in terms of plot and character? Or line by line polishing?
Ask what prevents this work from being salable? Asking helps both the writer and critique approach the work constructively.
Be respectful – DO NOT say – "Lousy writing' or "You never seem to get it!' We all have fatal flaws that we repeat. There may be a certain eloquence or lack of, dangling participles, dialogue, plot problems, setting or description issues, flat characters – most of us need to become aware of these things over and over until we get it!
Remind the author that this is your personal opinion and not gospel. Remember that your comments are only suggestions and the author has no obligation to put them into action.
Focus on how to improve the work rather than what's wrong with it. State the problem. State why is it a problem. Provide example(s) of improvements.
Tell the author what works well (a line, a character, what made you laugh). When I started writing, I went to a workshop and felt like I'd been shredded to death. It was horrible. Yet, one person said that I wrote plot well. That was all the encouragement I needed to continue writing and to constructively use the other comments.
Focus on what is important. If addressing a major problem may cause several small ones to disappear, don't spend time on the small problems.
Never dismiss the intended story. It can be fun to suggest alternate directions (constructive), but never dismiss an author's intentions – they have their own story to tell.
Don't overwhelm the writer. Too many nits can be discouraging rather than helpful. To this end, tailor your comments to the author's skill level. For example, for new writers, focus on the main thing to improve rather than a laundry list of everything that's wrong.
I've seen critiques which ruined a good story because the author didn't have enough confidence in what his story was about, didn't know the good parts, took everyone's suggestions to heart and ended up with a mish-mash that incorporated everyone's ideas but ended up pleasing no one. In Part 3, we'll be talking about how such a disaster can be avoided.
Cheers and happy writing!