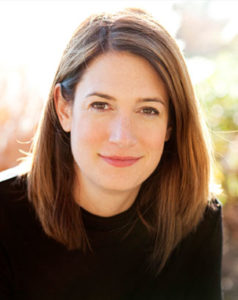 There are few things I like more than unreliable narrators, reluctant heroes, dark protagonists, dogs, and Taco Bell. Some of my favorite characters on television shows, in books, and in comic books are the anti-heroes and villains that have deep, spanning character arcs. I just hate to love Gul Dukat from Star Trek: Deep Space Nine, the perpetual heel no matter how hard I root for him to turn into a good guy. Who can say no to The Hound in Game of Thrones? All beefy, reluctant, melty-cheese-face goodness right there. And who isn't charmed/terrified by Negan in The Walking Dead comics and his filthy, filthy mouth? Kim Coates' portrayal of Tig on Sons of Anarchy? C'MON, man. The best! And the king of anti-heroes, from which my love of anti-heroes began: Conan the Barbarian.
What most of these anti-heroes and villains have in common is this: their behavior is somewhat predictable from early on. Gul Dukat gonna be Gul Dukat, even if he does some good things on occasion. The Hound looks out for himself until paid to do otherwise, with only a few exceptions. Negan tells his enemies exactly what he's going to do before he does it. He also loves Lucille, and he's gonna bring her out to play and he'll talk some poor character's ear off while doing it. Tig's always going to be weird on a supreme level, but he has his soft spots. Conan the mercenary, the pirate, the thief, the treasure hunter, the nomad, still lives his life according to a code.
As a good rule of thumb, the reader has to trust a character to do just one thing: act like him/her/themselves. 
Gillian Flynn either didn't get the memo, or doesn't care about your fragile expectations of her characters. And boy is that ballsy. But if you know anything about her success, it's turning out pretty well for her.
In the first half of Gillian Flynn's bestseller Gone Girl, I was amazed. Flynn's ability to communicate small issues in a marriage, how they can appear and fester just under the surface, was revelatory to me. I sure didn't pick up Gone Girl expecting such an accurate and subtle commentary on American marriage and the differences between blue-collar and white-collar partner philosophies.
But I also didn't pick up Gone Girl expecting the twist, either. Soft spoiler ahead, so cover your eyes for this and the next paragraph if you plan on reading the book or seeing the movie. As it turns out, BOTH of our narrators, married couple Nick and Amy Dunne, are unreliable to an extreme. Just when we start feeling sorry for Nick, and think he's getting played by a master, we find that he's been living a secret life all on his own.
What Gillian Flynn accomplishes in Gone Girl is to take the concept of an unreliable narrator and anti-heroes to another level. When we understand that Nick and Amy can't be trusted (the first unreliable narrator twist), Flynn twists the narrative knife even further, taking their story to depths most people couldn't dream up in a million years.
Similarly, in Flynn's novella The Grownup,  the reader is presented with an anti-hero that, at first blush, seems honest and straight forward about who she is: a fake psychic. I'll not mention her former job so you're surprised when you read the short story yourself (I'll just say this: the first two lines of the story are some of the best opening lines I've ever read. Talk about a hook! Winky wink). Now, as we, the readers, follow this opportunistic woman, we fall into a haunted house/evil stepson-type scenario. Nothing too surprising here – they are common horror movie tropes. And our protagonist, although a con artist of sorts, still has some admirable attributes, and it's easy to slip into the story from her perspective. We're even on her side. (Big spoiler here, so skip to the next paragraph if you want to read this story.) We're on her side, that is, until we realize too late that she's not an anti-hero – she's the villain, and became so under our very noses. And this is Flynn's trademark. Unreliable narrators to an extreme. Characters that seem like unreliable narrators and anti-heroes who become the villains before the reader can put two and two together.
As much as I drool over and admire Gillian Flynn's storytelling, I must admit I don't come away from her books feeling particularly… good. I feel uncomfortable, ill at ease. I certainly don't need every book to be a happy ending, but I'm used to anti-hero stories ending in a different way (Conan always accomplishes the quest and gets the girl, after all).
What I take away from Gillian Flynn's expert storytelling and success is this: do what you do, and do it well. If you're good at pulling the wool over your readers' eyes, do it. But always do it well. Flynn creates characters we can empathize with, she can humanize extreme situations, and then she slowly crumbles the foundation of what we thought we knew about those characters and their situation. Flynn uses our very fundamental trust of character (that the character will act like himself/herself/themselves) against us. And it is masterful.
Readers don't always like to be deceived. In fact, a writer pulling a fast one often makes a reader feel betrayed. But looking at Gone Girl's success, it doesn't appear the readers minded the deception because of how artfully Flynn pulled it off. Don't be afraid to deceive your reader, but only if you can pull it off, too.