You're tired of writing the short story before you've even finished it. You're 40,000 words into the novel and are falling asleep at the keyboard. You've worked hard on your world building, done the research done your character profiles and have the main elements of your plot chart, the writing should come easily but it doesn't.
Don't panic! The inability to write because your work doesn't feel interesting at this moment doesn't mean that you're a bad writer. It means that you're stuck and that you need to answer one simple question to get through this:
Are you
bored or are you burned out?
Burn out happens when we've been at it too long – our brains need a rest from processing information and creating a work of art. Writing takes lots of energy – physical, creative and emotional.  That's when you need to give yourself a break But sometimes when you're feeling bored it's   your brain's way of telling you that information is missing.  I had that experience when I was doing the world building and background work for my new series. I had had so much fun world building and I wanted to write the novel so I could share it. No matter how hard I tried, it wouldn't happen. Three times I started the beginning and each time I set it aside. It wasn't fun anymore. I grew bored. So, I let it rest and when I reviewed my research, I realized that I hadn't thought through a critical element. My brain, in the form of boredom and frustration, was telling me that I was missing something.
Sometimes I write three to ten pages of background material (important but boring stuff) because I need to get grounded in the setting and characters. Once I've done that, then the story begins. So, write, write and write some more. It's not boredom per se that you're experiencing, it's simply that you're going through the first step of needing to become part of that world, to unclutter your brain by getting information and relationships out of your head.
What happens when you're genuinely bored with what you're writing? When you're sick of the plot and the characters? When it's not exciting anymore and it feels like work and not fun?
Sometimes, it's not fun and when that's the case we need to simply write our way through it until it becomes fun. There may be technical reasons why this is so but many times those aren't apparent until we've finished the novel and are revising it. So don't stop writing. Write through the scene or section and get to the fun part!
Feeling bored may be the result of not getting to the interesting parts of the story. You're missing mood, emotion, action and reaction because there's too much inconsequential description, the reader isn't an idiot and doesn't need that level of detail, it reads like a technical manual, and yes, it's simply boring writing! So in this case, the problem may not be with you but with what you're writing.  Again, get it out of your system, then write the real story.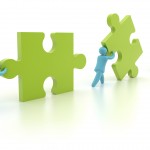 But what if you're bored because you're derailed and don't even know it? Check your plot chart. Write out chapter summaries or summarize your scenes in point form. Ask yourself: where does the story begin and what is the disaster in the opening quarter that compels my charter to act? What is the story goal? What is the climax? What is happening to the protagonist between the middle and the end which makes it challenging for him to achieve his goals? It may be that somewhere in the swampy middle that you need to increase action and tension, up the stakes in order to make things dicier for your character and more exciting for yourself. This solution also works if you're bored because your characters and plot feel boring.
Boredom may mean that you need a break. We get tired – it happens. Do something different for a bit: write a short story or a poem; paint the fence; go to a movie; bake something – give your brain a break and do something fun! Beware though that you aren't using boredom as an excuse to procrastinate – that it's an excuse to do the fun things and not write! If that's the case, the surest way to quell boredom is by applying the BICFOK cure – Butt in Chair, Fingers on Keyboard.
Yawn! I'm not bored – I simply need a nap!