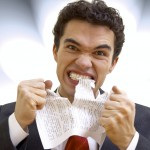 I've always been big on goals. But evaluating them can get discouraging, especially as I rarely accomplish my goals. One of my kids asked me once, "Why set goals if you're not going to accomplish them anyway?" I responded, "So I accomplish something." There is more to life than destinations. There's the journey.   Setting goals gives us direction.
Each year, as I evaluate my goals, it's more than a checklist. It's a compass reading. How much of my plan did I implement? What can I change so I can do the things required to reach my goal? Why and when did I lose sight of the plan? How can I approach the goal in a better way? How can I enlist support from friends/family? How should I change the goal so I can be more successful next year? If I achieved my goal, what else would I like to work on? This kind of self-evaluation corresponds with our writing goals as well as our personal ones.
We should never set goals for things outside of our control, like landing an agent or publisher, but there is so much within our grasp. When we evaluate our productivity goals– how much time was spent writing, the number of pages, chapters, or stories finished–we have an opportunity to see what worked and what didn't. We can look at our habits and writing patterns and decide how best to get our BICFOK (Butt in Chair, Fingers on Keyboard) at our optimum writing times. We can evaluate what got in the way, why, and how to change it.
As for that agent/publisher, we can set goals to meet people, to submit our work, and to do anything and everything we are capable of making happen in order to encourage their acceptance of our work. In the end, though, it's their decision.
Now, I'm coming to the end of the most unproductive month I've ever had. There are a few reasons for that: started planning for the holidays later than I should have, overextended myself to family and friends, didn't take the time to write during the days like I usually would, and spent too much time in the evenings watching TV because I was too tired. In evaluating the way my goal progress tanked, I can make some decisions. I'll set a date to start the holiday shopping, I'll set time parameters for holiday projects instead of committing myself to unreasonable time-consuming activities, I'll reduce the shows I follow and schedule when I'll watch them instead of staying up late or letting it eat into my writing time.
Will I slip-up or forget some of these goals through the course of the year? Sure. Looking over them on a regular basis will help, but I've never yet achieved even half the goals I set for myself. But I usually get a few. There's no reason to give up on goal-setting just because we fall short. The purpose is to give direction, not perfection.
So, good luck on setting your goals. Remember to keep them specific, attainable, and limit your focus to a few of the things most important to you. And if you don't reach them all, that's what assessment is all about; we always have the opportunity to keep trying.  As writers, that should be a concept with which we're painfully familiar. Happy Writing in 2012!