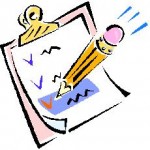 Recently I gave a presentation to a local writers' group on the art of giving critique. To fully understand and engage in the critique process we need to first understand why we write, what a critique is, how an author can help the process and how to give a critique. In this blog, we'll talk about why we write and why receiving a critique can be so difficult.
Why do we write?
When we understand why and what makes us so sensitive to feedback, it actually becomes easier to absorb the information we receive in an impartial way.
I, like many of you, write because I'm miserable when I don't. As others need to breathe, so I need to write. We all write because we are story tellers – we have something to say, we see worlds and creatures and characters the average person does not, we give commentary about the human condition, our politics, our society, our values, our relationships – we are observers with a unique way of expressing ourselves – BUT most important, for us, writing is fun and it is who we are.
We have an idea – that is personal. We think. We sweat, we write and rewrite hoping that the story we tell is understood by others. The crux is that we, the writers become so intimate with the process and the material that it feels personal – and it is because every fabric of our being has been poured into the story.
So when someone doesn't like what we've done and how we've done it, it feels personal even when it isn't. But, when we focus on the need to express the characters and world we see, it becomes much easier to accept feedback.
This is not dissimilar to mining for gems. We find the diamond. It is rough. It is uncut. We cut. We polish. We wanting to reveal the heart of the stone – the heart we know is there. We work with experts who can help us get the angle just right on every facet. Then we polish until it sparkles.
Writing is no different. We have a gem stone of an idea. We hone our tools. We dig. We scrape. Sometimes we cut and reshape, making every facet as stellar as it can be. And then we must ask if others see what we do.
The critique process should help us polish our gems, to make the story stronger, to make its heart shine brighter. And, if you have a good critique group, they'll help you do just that.
When we understand that our goal is to express an idea, to create a story which is both entertaining and enlightening, the feedback feels less personal, more constructive because we know that everything we do makes our gem shine brighter.
There are two other things to remember:
1) learning that the gem we polished isn't as bright as it can be, hurts. And it can hurt a lot. That's part of being human. Part of being a writer is understanding that and gracefully going forward by thoughtfully considering the comments.
2) the person giving the critique can get it wrong. As the writer you must also figure that out. But generally, most don't get it wrong if there are problems with grammar, structure, story arc and character development. And let's face it, if we don't solve these problems before submitting, no editor will read the story, let alone help you polish your gem.
The next time we meet, we'll talk about what a critique is and how to give a good critique.