I have always been a dyed-in-the-wool procrastinator, telling myself that I work best under pressure and that turning around projects at the last minute provides me with valuable motivation. This might all be true. Or it might just be something I tell myself to justify continuing to be lazy. There's really no way to know. (Or is there? Read on.)
I've had to change my ways. It turns out that when you become inundated with a certain gross tonnage of deadlines all at once, you can't actually wait until the last minute anymore. Especially when a dozen (or two dozen, or three dozen) important deadlines all congregate on the same day. When that happens, some advance planning is not just a balm to one's state of mind; it is non-negotiable. At least it is to me—nowadays.
For the most part, I have a job that allows deadlines to be a little bit flexible. Freelance editing allows for the occasional grace period. And writing novels on spec? Well, all those deadlines exist in my own head and pretty much nowhere else. It's possible, as a result, that I have developed some bad habits.
But in August 2015, that all changed. Abruptly. In addition to editing and writing at my previous pace, I added a third job—newspaper editor. It will surprise no one to reveal that in the newspaper business, deadlines are extremely inflexible. There aren't any grace periods. The print deadline is the print deadline. Everything needs to be written, revised, fact-checked, and proofread on time or the whole enterprise falls apart.
This was probably one of the best things that could have happened to me, because frankly I could stand to have greater structure imposed on my work life.
The result is that I've been forced to get out ahead of deadlines. If twenty articles are all due on Thursday, some of them have to be finalized on Monday and Tuesday and Wednesday. There's just no way around it.
Likewise, I've been forced to apply this new approach to deadlines to my other jobs. The result is that I now find myself finishing projects several days before I absolutely have to—and for a lifetime procrastinator, that is a strange feeling.
Having learned this lesson, I can confidently revisit the question posed in the first paragraph of this post and inflict a bit of newfound logic on the situation. While it may be true that working at the last minute results in strong motivation to get things done, it also ensures that only the bare minimum ever gets done. By completing projects ahead of schedule, by necessity, my productivity has significantly improved in all areas of my life.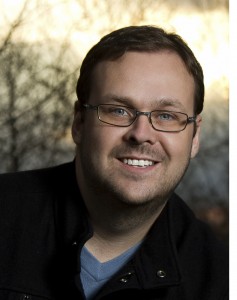 Evan Braun is an author and editor who has been writing books for more than ten years. He is the author of The Watchers Chronicle, whose third volume, The Law of Radiance, was released earlier this year. In addition to specializing in both hard and soft science fiction, he is the managing editor of The Niverville Citizen. He lives in Niverville, Manitoba.