A Guest Post by Jessica Guernsey 
Welcome to the insanity that is an entire month devoted to writing 50,000 words! You'll notice I didn't say you're writing a book; you're not. That word count is right around the novella marker for the adult genres. And I didn't call it a rough draft, either. What you'll get is much more raw, but it can be a great start to a novel.
Twelve years in a row, I've "won" NaNoWriMo, or I wrote 50,000 words during the 30 days of November. For the first 10, I've "pantsed" a new project for November, going into the month with little more than ideas in my head. There's something freeing about not knowing where the story will take you. And there's a whole lot that's terrifying. But getting the words down is the essential part. I could paralyze myself for days over finding the "right" way to enter a scene or I could…just start writing. One of my favorite quotes is from Shannon Hale, multi-genre author and NYT bestseller: "I'm writing a first draft and reminding myself that I'm simply shoveling sand into a box so that later I can build castles." NaNoWriMo is like digging up all the sand that you want to build with and shoving it into the sandbox that will become your book. You might end up with a fairly decent base and maybe the east wing has a good start, but this is by no means a finished book.
No Plot? No Problem!
That title is from the founder of NaNoWriMo, Chris Baty, who believed in literary abandon and getting those hoarded words out onto paper so the real writing could begin. A few weeks before November, I'll start jotting down ideas, character notes, maybe plot points. Some participants use a new notebook or start a file on their computer. Whatever works for you to get your ideas together. One year, all I had was a two-sentence idea for a magic system and nothing for the characters. That was the year I crossed the finish line four days early.
Sometimes, the story doesn't turn out like I thought and that's okay, too. Be flexible and follow where the words are flowing. My very first year, I attempted a historical novel. When I got stuck on the plot after the first week, I came up with an interesting tangent. That tangent changed everything about the story (including the genre) and ended up getting me the needed word count.
The Big Two
My two main rules for a successful month are "Do NOT delete" and "Let go of perfection." I could write entire articles on just these. If you've done any research about the whole NaNo thing, chances are you've already come across tips for these. Along with my rules, the whole goal of writing in a caffeine-induced frenzy for a month is to write new words. Old outlines, short stories you played with months ago, or the character sheet from that workshop last year do not count. New words, written during the month of November. Those are the only words worth counting.
Don't Stop Believing (or Writing)
National Novel Writing Month is not about writing the next bestseller. It's not about winning a Hugo or some other accolade. Nope. NaNoWriMo is about getting the words down, writing massive amounts, and just letting it flow. So I don't stress over having my character outlines in perfect order or knowing exactly when to hit certain beats. I can figure that out later, after November. Now, I'm digging in the sand.
For so many people, this is where they fail. They have to "get it right" during this first pass so they stress and flail and never end up reaching the goal line. Because they stopped writing. If I'm in the middle of a scene and I realize it's not working, I hit the return key a few times or squeeze in a hashtag (because I can search for these during my editing phase) and write a little about how I got off track, where I want the scene to go, or maybe why it's not really working for me at this point. Usually, "talking" it out leads to a breakthrough and I can re-enter the scene and keep writing. Also? Those words all count toward the end goal.
Use the Resources
NaNoWriMo has an extensive forum with all sorts of magical threads. If you're stuck, scroll through the various Orphan threads and find a setting, character, or conflict that sparks new ideas. Accept a Dare from that thread and work that into your story. Attend write-ins with other real live, actual people. Brainstorm a dialogue with your region in the local chat rooms. All of these things are fantastic for keeping your story going.
My Secret Weapon
How have I won NaNoWriMo 12 years in a row? I have multiple projects. When I stall out on one, I switch to another where an idea itches, and keep writing. One year, I did a series of connected short stories and that was lots of fun. Only two characters existed at the start of the month but more kept wanting their own part of the story. Another time, I had a sort of angsty angels vs. demons story going along with a squeaky-clean, fluffy romance. Those two wouldn't normally mix. When I fell flat on the big battle against the demons, I switched over and wrote a really dark chapter in the romance story that changed how I viewed the entire plot. It was much better with more struggle. Now, I intentionally match up projects from different genres for the month. This year, I'm working on the second half of YA contemporary and a couple ideas for short stories that are decidedly more thriller.
To cross the goal line, you need 50,000 new words, words that you strung together during that month alone. This includes any plotting you've done, character notes, even those false starts that fizzled out. It all adds up in the sandbox. And you need all the sand you can create. Once November ends, that's when you can structure those castles to reach for the sky.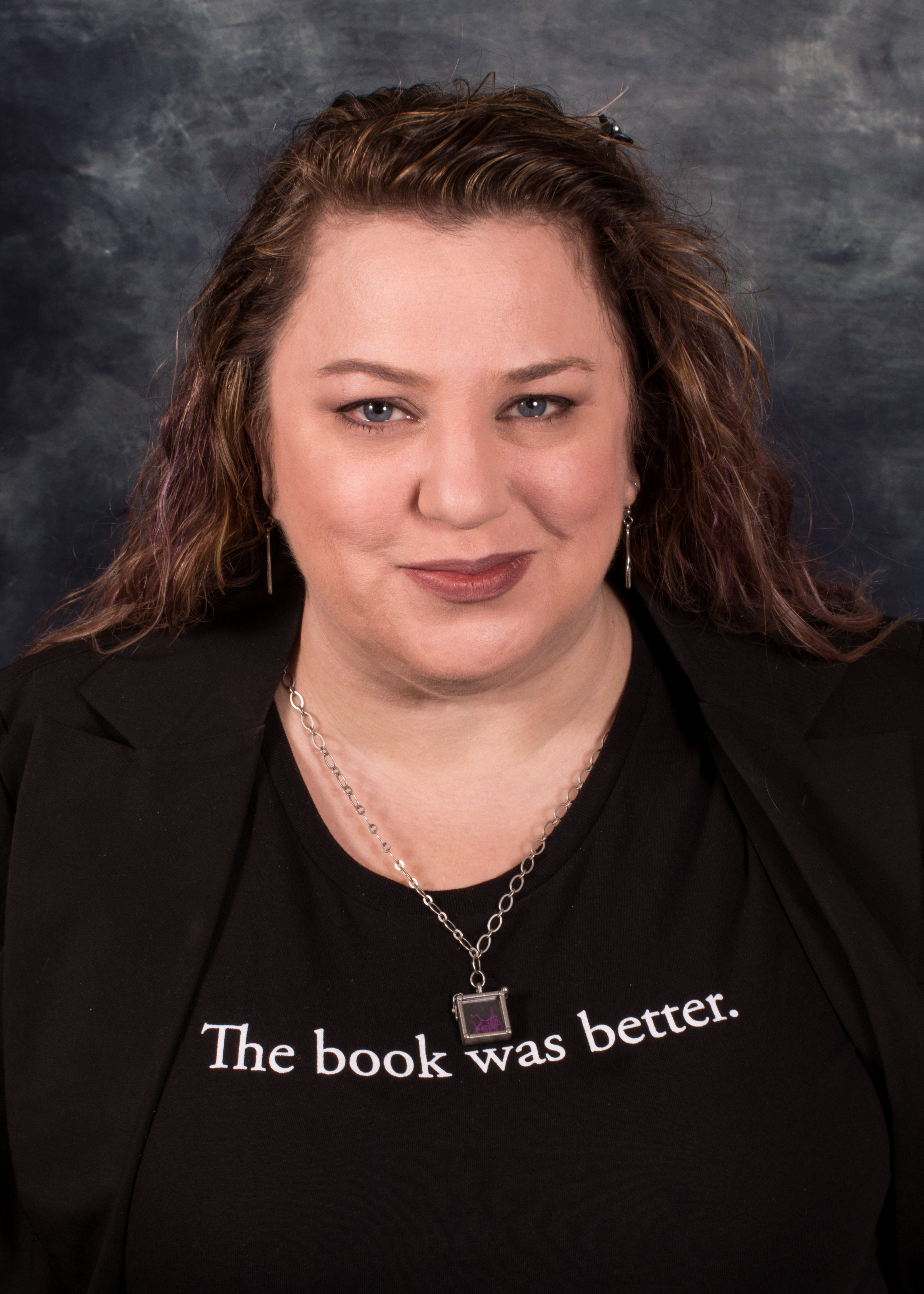 Jessica-Guernsey:
A Municipal Liaison for NaNoWriMo's Utah::Elsewhere Region, Jessica Guernsey writes Urban Fantasy novels and short stories. A BYU alumna with a degree in Journalism, her work is published in magazines and anthologies. She is a manuscript evaluator for Covenant Communications and slush pile reader for Shadow Mountain, along with providing freelance feedback. Frequently, she can be found at writing conferences and isn't difficult to spot. Just look for the extrovert with purple hair.
While she spent her teenage angst in Texas, she currently lives on a mountain in Utah with her husband, three kids, and a codependent mini schnauzer. Connect with her on Twitter @JessGuernsey