The creative well runs dry. The heart is as desiccated and desolate as a dusty Old West street, because you're certain your Work in Progress is utter cowflop. You shout into the endless black void, listening mournfully for a few spurious, uncertain echoes. Where can writers go when they need to pour some fire back into their souls? The same place that got us into writing in the first place: Books.
At various points in your life, you'll encounter books that are like a blessed bowl of warm chicken soup on a wintry day when your nose is crammed with snot and you ache in every bone. You'll encounter books like the smooth, sweet burn of good whiskey that warms you from the inside. You'll encounter books like a smart kick in the buttocks from that hot personal trainer.
Allow me to be so bold as to suggest some books for writers that have made an impact on me.
Zen in the Art of Writing by Ray Bradbury is a short, sweet blast of poetic inspiration. Bradbury was a consummate master storyteller, and being able play with techniques he's used to cultivate the creative soul is incredibly valuable. This book is less a nuts-and-bolts how-to than techniques for cultivating the creative soul.
The War of Art by Steven Pressfield is a swift little kick in the pants. Each short chapter puts a finger directly onto the throbbing wounds of all the reasons we do not write, all the reasons we hold ourselves back from achieving our potential. The book provides a useful psychological framework for overcoming all of those excuses.
On Writing Horror by the Horror Writers Association is collection of essays from the luminaries of horror fiction. Stephen King, Jack Ketchum, Ramsey Campbell and many others tackle aspects of effective storytelling that go beyond writing horror. Much of this book is simply about writing good fiction, and I still reference various chapters.
Bird by Bird by Anne Lamott is a great companion to Stephen King's book below. Part how-to manual and part memoir, sometimes funny, sometimes poignant, every chapter is spot-on. The chapter on first drafts is worth the cover price alone. In fact, I give that chapter to my English composition students as a lesson in how to get past the psychological blocks common to beginning writers.
Few writers can boast the impact that Stephen King has made on American fiction. On Writing is part memoir, part how-to. There are chapters on specific writing and revision techniques, but it's also a memoir of his writing life. I found great inspiration in his writing life because he talks about the course of his career. Much of it is incredibly familiar, forming parts of every writer's path. He had the skill, the drive, the support of a partner, caught a couple of lucky breaks, and his career exploded. And if he could do it, so can I. So can you.
The Artist's Way by Julia Cameron was a life-changing experience for me. This book is a twelve-week program designed to reignite the sparks of a creative person's soul, whether the person is a writer, graphic artist, musician, etc. It helps examine and reprogram all the ways our creative impulse is squelched–by our own fears, by our families, by the outside pressure of society. If you work through all twelve weeks of this program faithfully, you will experience a sea change in the way you approach writing, the way you approach life. I had already been writing for two decades when this book was given to me by a friend, and I found it so transformative that a few years later I went through all twelve weeks again. It was fascinating to see how much of it I had internalized. And also how far I still had to go. The Artist's Way treats a creative life as a spiritual journey, making writing into your art, into a way of life, not something you try to do in between your day job, kids and soccer games, and your next session of World of Warcraft.
I hope someday to discover another gem and be as enlightened, invigorated, and inspired as I was when I discovered these books. Everybody needs a shot in the arm sometimes.
About the Author: Travis Heermann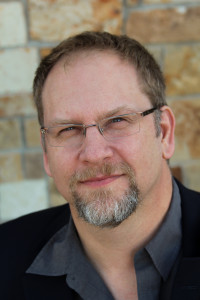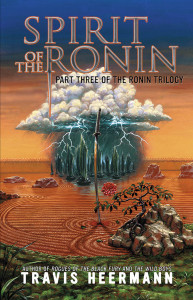 Travis Heermann's latest novel Spirit of the Ronin, was published in June, 2015.
Freelance writer, novelist, award-winning screenwriter, editor, poker player, poet, biker, roustabout, he is a graduate of the Odyssey Writing Workshop and the author of Death Wind, The Ronin Trilogy, The Wild Boys, and Rogues of the Black Fury, plus short fiction pieces in anthologies and magazines such as Perihelion SF, Fiction River, Historical Lovecraft, and Cemetery Dance's Shivers VII. As a freelance writer, he has produced a metric ton of role-playing game work both in print and online, including content for the Firefly Roleplaying Game, Legend of Five Rings, d20 System, and EVE Online.
He lives in New Zealand with a couple of lovely ladies and a burning desire to claim Hobbiton as his own.
You can find him on…