I love the old pulp masters. I grew up reading Robert E. Howard, Clark Ashton Smith, E.E. "Doc" Smith, H.P. Lovecraft, and Edgar Rice Burroughs, and those authors made an indelible impression on my creative psyche. I devoured those stories, and they stuck in me down deep in the leaf mold. (See my essay "Cultivating the Fungus".) The trouble is, if I go back and read those stories, I cannot help but do it with a modern eye, through my modern sensibilities. Unfortunately, as much as I loved it as a kid, a lot of that stuff doesn't read very well nowadays. One must put on the Nostalgia Glasses to overlook racist and/or sexist passages and themes embedded in the culture of the times.
I used to think that adventure stories filled with barbarians, ape-men, Martian swordsmen, ancient demi-gods, and sloe-eyed femme fatales complete with heaving bosoms were just fun stories. They weren't trying to make some sort of point.
Except that even the stories of Conan did have something to say. Robert E. Howard did have something to say. Many of the Conan stories were about the triumph of barbarism over civilization. Through his fiction, Howard made the point over and over that human savagery and brutality, barbarism, would not only win out over the forces of civilization, but it would rightfully do so. Barbarism was purer, more honest, more innocent, than the lies and treachery of civilization. Treacherous politicians and vile, self-serving priests schemed and plotted. Enemy warlords lurked at the outskirts, and only a stronger sword-arm and greater cunning could keep them at bay. In Howard's stories, one is hard-pressed to find an honest, respectable "civilized man," but if you do, he's likely being victimized by other "civilized men." It is only through the brute force and savage cunning of the barbarian that things are put right.
With few exceptions in Conan stories, women are for saving or reward. Nevertheless, Conan had a consistent almost chivalric attitude toward women. He was never a pillager. He never took advantage. It was the civilized men who did such things. But there was no doubt that he stood higher in status than any female. Conan was the Alpha of Alphas.
For modern readers, these attitudes are undeniably sexist, just as some of Lovecraft's passages regarding foreigners and blacks smacked of profound racism.
I didn't bother to think about this stuff when I was twelve, or even twenty. I just wanted to enjoy the stories.
A certain segment of the readership yearns for some imagined societal return to those days when women, non-whites, and strange religions knew their place. Things were simpler. We didn't have to worry about all these weirdos coming into the playground and spoiling all the fun. It is not 1930 anymore, or 1950, or even 1970. Times they are a-changin', and there ain't nuthin' gonna make things "simple" again (even though they were never really as simple as some believe). Those folks can keep reading the same old sexist, racist stuff and be perfectly happy.
All art, including writing, is a product of its time. Those of us who want to write fun, pulpy stories for the modern reader must have a modern sensibility, a sensibility that includes the wider, diverse possibilities of modern life. This modern life includes an equal place for women, for minorities, for non-Western cultures.
"But what about writing stories set in a non-modern world?" you might say. "How do I write stories set in eras where women are still second-class citizens, or in pre-Civil War America, or the Jim Crow South? Won't they sound racist or sexist or whatever?"
It's an easy trap to fall into. It all comes down to how you treat those times. Try using different characters than the stalwart white male. Turn the old sexist/racist tropes on their heads. Give agency to characters who traditionally are downtrodden. But most importantly, treat them with respect. That means knowing and internalizing their perspectives, their unique struggles, and avoiding racist/sexist tropes.
This isn't just fan service. Such efforts not only result in richer stories, a richer literature, they personally enrich the author. No one can write from the perspective of The Other, with truth and honesty, and not be changed by it. We have walked a mile in somebody else's shoes.
Could we still write characters like Conan today? Certainly, but he would not be received the way he was in 1935. To connect with a modern readership, you need to balance such a character with a few more spices, like Indian cooking. Characters of color or strong women can balance larger-than-life machismo. Or maybe we can have a Conan-like character who's black or Lakota or Chinese. Rather than seeing "political correctness is so restrictive!", recognize that you now have a whole new set of interesting tools for your writer toolkit, even though it might take effort to learn how to use them.
Writers can still write swashbuckling, pulpy fun, but we have to imagine that our audience includes people who are not fifteen-to-thirty-year-old white males (more and more we discover that audiences always included women and minorities, but they never had major characters who represented them). Nowadays, we should give readers of all shades, ethnicities, orientations, and gender variations someone they recognize, someone to root for. Give them a character whose boots they can imagine stepping into, so that their imaginations can fly free on your words.
About the Author: Travis Heermann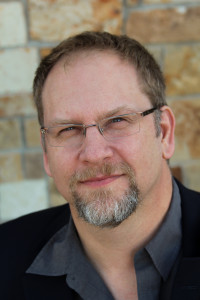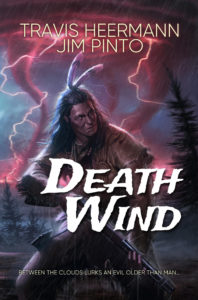 Travis Heermann's latest novel Death Wind, co-authored with jim pinto, was published in September 2016, by WordFire Press.
Freelance writer, novelist, award-winning screenwriter, editor, poker player, poet, biker, he is a graduate of the Odyssey Writing Workshop and the author of The Ronin Trilogy, The Wild Boys, and Rogues of the Black Fury, plus short fiction pieces in anthologies and magazines such as Apex Magazine, Perihelion SF, Fiction River, Historical Lovecraft, and Cemetery Dance's Shivers VII. As a freelance writer, he has produced a metric ton of role-playing game work both in print and online, including content for the Firefly Roleplaying Game, Legend of Five Rings, d20 System, and EVE Online.
He recently returned to the U.S. from New Zealand with a couple of lovely ladies and toting more Middle Earth souvenirs than is reasonable.
You can find him on…