Today's post is in scream-o-vision. When you see the prompt (Scream) you should scream — especially if you're in a public place. Librarians are particularly fond of scream-o-vision. Enjoy.
(Scream)
(Gaaaah!)
This is the time that many NaNo writers dread. The month is 2/3 gone, and for one reason or another you've fallen behind. You've got 20K (or more) to write still, all your friends are at least 15K ahead of you, and just thinking about how you're going to catch up is giving you a panic attack. The Final Countdown is playing through your head (and if it wasn't it certainly is now). Plus, in the US we have the worst complication. Dare I say it?
(Dare! Dare!)
Thanksgiving is coming!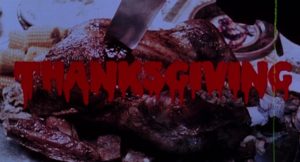 (Scream)
(Gaaaah!)
The family is coming over in three days, you haven't cleaned since before Halloween, you haven't even bought the turkey (let alone started thawing it), and the idea of serving your family frozen pot pies instead of a Norman Rockwell feast is looking better and better.
(Scream)
(Gaaaah!)
If this sounds like you then I want you to do something. Take a deep breath and DON'T PANIC! There are some things you can do that can help you salvage NaNo:
The first thing to do is to not rage quit. If you give up now then it's guaranteed that you won't win NaNo. If you stick with it you might surprise yourself with what you can do.
Look on the bright side! You have (insert word count) words that you didn't have before. A lot of people who dream of writing a book never make it as far as you have and you totally deserve a button for that. Whether you reach the 50K mark or not, that's something that you can still be proud of.
Totally do the pot pie dinner. That's at least 6 hours of cooking time that you're eliminating — time that you can spend writing. Or if you don't want your mother-in-law to accuse you of dialing it in for the rest of your life, serve turkey burgers, sweet potato fries, and a store bought pumpkin pie with the words "It's NaNoWriMo. Be happy it wasn't frozen pot pies." written in frosting on the top.
Get a massage. Yes, it's lost writing time but it's not unproductive time. You can think about the next scene or about entertaining conversations your characters might have. Once the massage is over — and you really needed the stress relief — the words can flow easily.
Did you find this helpful? Great! Soon you'll be back on the metaphorical road to success. If you didn't, at least you got to relieve some of the tension by screaming. See? You feel better already. All of those mental stress knots are loosening and you can go sit down and crank out another 2K words today.
(Scream)
(Gaaaah!)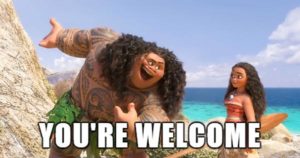 Now go write!